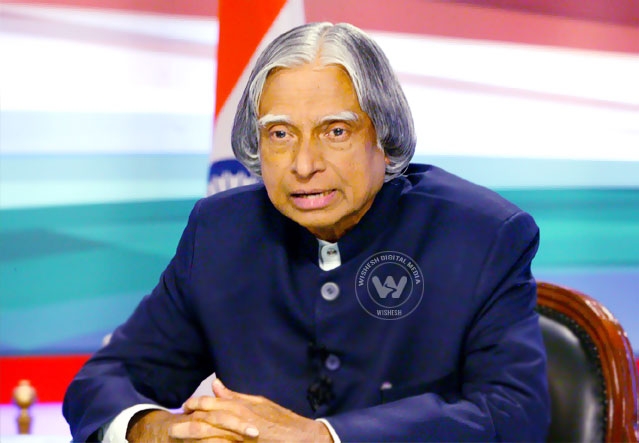 The Indian Government has declared national mourning for seven days as a mark of respect for late former President Avul Pakir Jainulabdeen Abdul Kalam (83), who passed away in Shillong on Monday after a massive heart attack. The former Indian President collapsed at IIM Shillong while he was delivering a lecture on 'Livable Planet'. When he was rushed to a nearby hospital at Nongrim Hills, he was announced dead. Kalam's body will be flown by an Indian Air Force helicopter to Guwahati and from there to Delhi by a special aircraft.

National Mourning To Pay Respect to the People's President

Union Home Secretary L C Goyal said that the government declared national mourning for seven days and as a part of it, The national flag will fly at half mast of all buildings across India where it is flown usually. Arrangements for the funeral is being overseen by The Home Ministry in consultation with his family members.

Prime Minister Narendra Modi's condolence message

Prime Minister Narendra Modi, in his condolence message, described Kalam as an inspiring individual. "India mourns the loss of a great scientist, a wonderful President and above all an inspiring individual. RIP Dr. APJ Abdul Kalam,"

"Dr. Kalam ... my mind is filled with so many memories, so many interactions with him. Always marvelled at his intellect, learnt so much from him. Dr. Kalam enjoyed being with people; people and youngsters adored him. He loved students and spent his final moments among them," the PM added.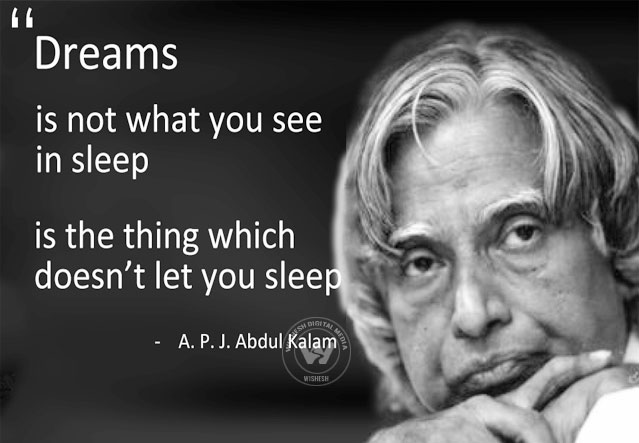 Early life of the simple man - Abdul Kalam

Abdul Kalam was born on 15 October 1931 in Rameswaram, Tamilnadu, to Jainulabudeen, a boat owner, and Ashiamma, a housewife. Coming from a Muslim family with poor background, Kalam distributed newspapers to contribute to his father's income after schooling. Though he was a student with average grades in school, he was described as a hard working student with a desire to spend long times on studying, especially mathematics. Abdul Kalam graduated in physics and aerospace engineering.

Abdul Kalam evolving as 'Missile Man'

Kalam who was educated at St. Joseph's College in Tiruchirappalli and the Madras Institute of Technology worked on India's space program in the early decades of his career, successfully developing indigenous satellite launch vehicles. By 1982, Abdul Kalam left the Indian Space Research Organisation (ISRO) and became the director of the Defence Research and Development Laboratory (DRDO). Integrated Guided Missile Development Program was led by him and the short and medium-range ballistic missile projects such as Prithvi and Agni, respectively were successfully completed under his supervision. Very soon, Kalam became one of the most influential scientists in India. In 1998,  Kalam led India's successful nuclear tests in Pokhran. The middle-parted, silver-grey haired India's "missile man" became a hero in the country where scientists are rarely treated as celebrities. Between 1999 and 2001, Abdul Kalam served as the principal scientific advisior to Bharatiya Janata Party government led by Atal Bihari Vajpayee.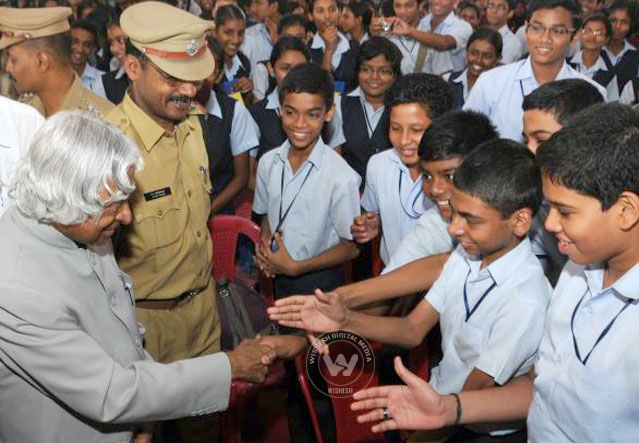 Abdul Kalam as 'People's President'

A P J Abdul Kalam rose from a lab to the scientific establishment to Rashtrapati Bhavan to become 'People's President'. In 2002, APJ Abdul Kalam became India's 11th president, becoming the first bachelor scientist to live in 340-roomed Rashtrapati Bhavan. Indian lawmakers terrifically elected Abdul Kalam as the Indian President, cutting party boundaries. During his Presidential tenure, sending a controversial bill back to the parliament for reconsideration was the toughest decision. The bill proposed to put off  exclusion of MPs holding "offices of profit". The people's President used the Presidential platform to reach out to the public. He became immensely popular and turned as a role model for students and youth across the nation. His influence abroad was even obvious. To cite an example, The Swiss declared May 26 as 'Scinence day' after the Indian Presient's visit in 2005.

Kalam declined to run as the President of India for the send term in 2007. Instead, he engrossed himself into academic world. He was a lover of classical Carnatic music and frequently played the musical instrument Veena. He was a poet, who wrote in Tamil. He loved to travel across the nation to deliver lectures and to spend time with the students and youngsters. And that was how the phenomenal person passed away delivering the first lines of a lecture on sustainable development.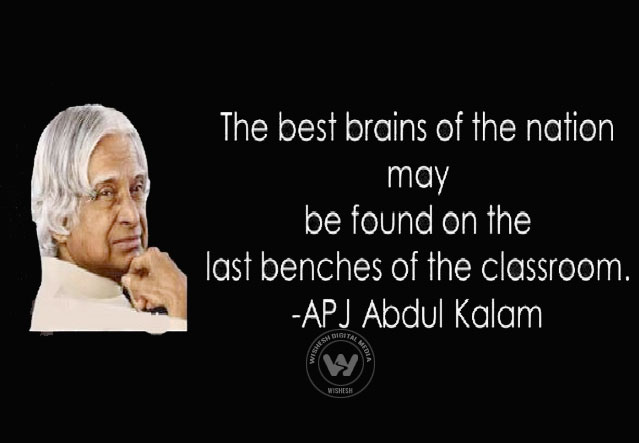 Writings and Awards of former President Abdul Kalam

Abdul Kalam strongly promoted an action plan to develop India into a "knowledge superpower" and a developed nation by the year 2020, in his book 'India 2020'. His work related to India's nuclear weapons program was described by him as a way to emphasize India's place as a superpower in the future. He wrote several books and biographies. 'Wings of Fire', 'Ignited Minds', 'You Are Born To Blossom' are few to mention.

The United Nations recognized 79th birthday of Kalam as World Student Day. He received honorary doctorates from 40 universities. For his work with ISRO and DRDO and his role as a scientific advisor to the Government, the Government of India has honored him with the Padma Bhushan in 1981 and the Padma Vibhushan in 1990. For his contribution to the scientific research and modernisation of defence technology in India, Kalam received the Bharat Ratna, India's highest civilian honour, in 1997. The National Space Society granted him the Von Braun Award in recognition to his excellence in the management and leadership of a space-related Project in 2013.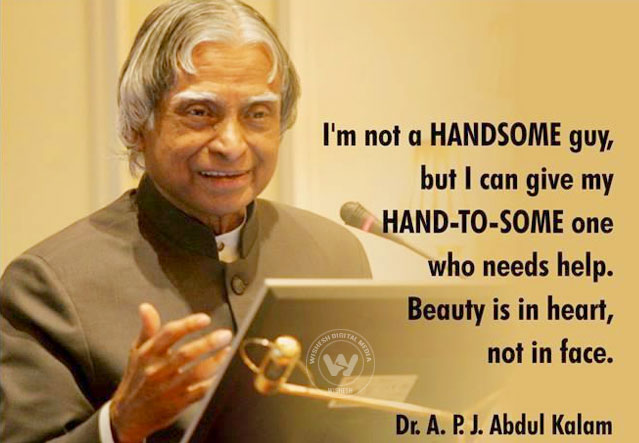 During the two years after his resignation from the post of scientific adviser in 1999, he set a target of interacting with 100,000 students.

He explained, "I feel comfortable in the company of young people, particularly high school students. Henceforth, I intend to share with them experiences, helping them to ignite their imagination and preparing them to work for a developed India for which the road map is already available."

-Sumana