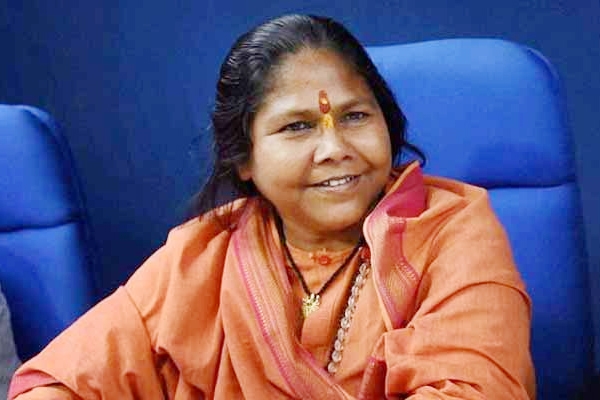 (Image source from: "There are a lot of things to eat in India apart from cow)
Union minister Sadhvi Niranjan Jyoti said, "In a democracy it is the duty of the state governments to ban cow slaughter. There are a lot of things to eat in this country apart from cow."
Referring to beef consumption and cow slaughter, Jyoti said, "Such things should not happen. If you are asking for respect from us, then you should also learn to respect us first."
West Bengal is one of the states which have no restrictions on cow slaughter

According to her, the alleged intolerance issue was pre-planned and the motive behind it was to malign BJP right before the Bihar polls.
Union minister of state for food processing industries, Jyoti told PTI "Intolerance is a issue that was created with political motive to malign us ahead of the Bihar poll. It was pre- planned and that is why you can't see any protest after the results are out." She says that neutral votes have brought difference in the Bihar poll.
"It is the 5-10 per cent neutral votes that made the difference in Bihar. After coming to power at the Centre, we have won several states. I give my best wishes to Nitish Kumarji," Jyoti said.
Commenting on writers giving back the awards as a protest against 'rising intolerance' in India, The minister said, "I have immense respect for the writers, but awards should not have been returned."
"Awards are not just a token of honour. But it is an honour from the entire country. So if you are returning the award then you are dishonouring the country.
Also read: Digvijaya Singh Says, Congress Will Extend Support To Cow Slaughter Law
"If it is due to an issue, then it was there earlier too during the Sikh riots and Bhagalpur riots. Politics should not have been brought into it. There has been politics regarding this thing (returning of awards)," she said.
According to the minister, the Dadri lynching was law and order failure case of the Samajwadi Party government in Uttar Pradesh.
-Sumana