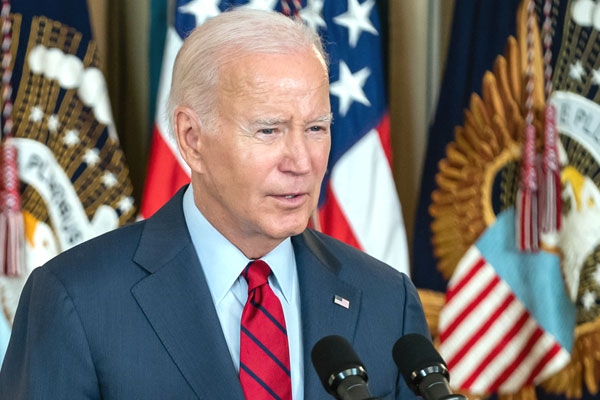 (Image source from: Twitter.com/WhiteHouse)
The president of the United States of America Joe Biden is arriving in Delhi tomorrow for the G20 summit, which will be held from 9 th of September and 10th of September.
Joe Biden's wife, Jill Biden was infected with COVID and tested positive for coronavirus. There was suspense on Joe Biden's India trip after the first lady tested positive. But today Joe Biden's tour has been confirmed once again by the white house.
On Friday he is scheduled to meet Indian Prime Minister Narendra Modi. Biden's schedule is packed for three days. He is coming to India via Germany. He will have a short break at Ramstein, Germany on Friday and come to India.
On Saturday, Biden will officially handshake Narendra Modi and will participate in the G20 Leaders Summit session 1: "One Earth" and later will also take part in the G20 Leader Summit session 2 : "One Family". He will also be part of the Global Infrastructure and Investment event and join the dinner along with the cultural program.
On Sunday he will visit the Raj Ghat Memorial along with other G20 leaders and then he will travel to Hanoi, Vietnam as per schedule.