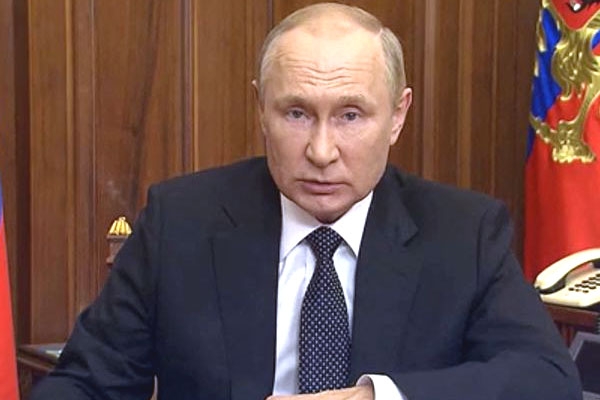 (Image source from: Reuters.com)
Russian President Vladimir Putin announced a partial mobilization in Russia as the war against Ukraine reached seven months. His address to the nation comes a day after the eastern and southern regions of Ukraine that are controlled by Russia have announced plans to hold the votes on becoming a part of Russia. The referendums that are expected to take after the war will take place on Friday in the Luhansk and Kherson along with Zaporizhzhia and Donetsk regions that are controlled by Russia. Vladimir Putin signed a decree on the partial mobilization that was due from sometime. All the citizens who are in the reserve will have conscription.
All those who served in the armed forces will have a military speciality and experience told Vladimir Putin. Vladimir Putin said that he is defending Russian territories as the West wanted to destroy the nation. Vladimir Putin during his television address said that his aim is to liberate the Donbas region of east Ukraine and most of the people from the region never wanted to return.