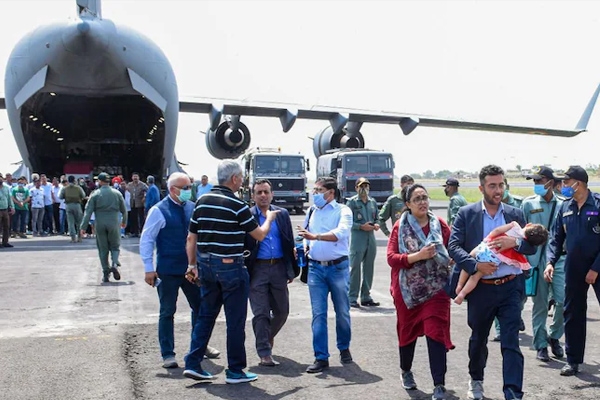 (Image source from: indiatoday.in)
Indian Prime Minister Narendra Modi responded for the first time after the Taliban took over Afghanistan. He said that all those who can create terror can dominate for some time but cannot exist and sustain for a longer time. He said such forces cannot suppress humanity forever. India is waiting for the necessary landing slots in the Kabul airport from the American forces. The Indian government is in plans to operate IAF C-17 special flights to evacuate the Indian citizens who are stranded in the country. India is also welcoming Afghan Hindus and Sikhs who wish to relocate to India. Modi's government is confident that the clearance will be given before the weekend.
Once granted permission, the evacuation process commences. The Indian government is also in touch with the US authorities in Washington. S Jaishankarr, the External Affairs Minister of India is in touch with US State Secretary Antony J Blinken to evacuate the Indians who are waiting for help in Afghanistan. There are reports that Taliban fighters staged attacks on the closed consulates in Herat and Kandahar. Some of the Indian vehicles are seized. The Indian government also tried hard to contact the Taliban but there was no response. The Indian government is quite concerned about the safety of the Indians who are left in Afghanistan for now. The safety of Indians reaching the Kabul airport remains the top concern. Once the permission is granted, all the Indians will be evacuated in special aircraft.
By Siva Kumar