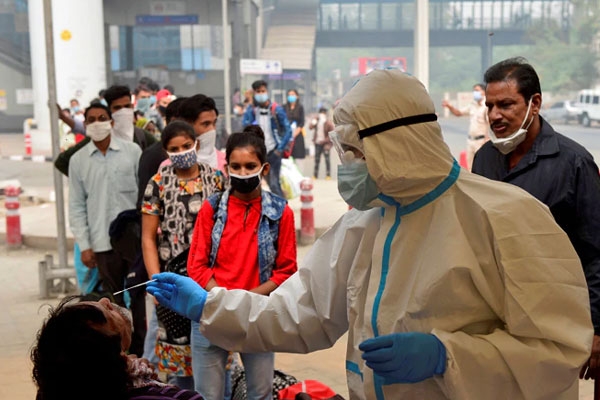 (Image source from: businesstoday.in)
There are a lot of predictions about the third wave of coronavirus and it is expected to hit the country during the end of this year. It is heard that the children would be impacted more with this third wave. A study from the National Institute of Technology in Warangal said that a hybrid variant is expected to hit the country through the third wave of coronavirus. The coronavirus spike protein is changing frequently because of which new variants are emerging. Special research programs are held in NIT for the past one year after the Centre granted funds of Rs 2 crores for NIT Warangal. A total number of 40 different strains are traced in Andhra Pradesh and Telangana out of which 20 strains are analyzed in NIT.
With a lot of mutations available, the second wave was quite tougher and the impact was huge told the study. After new variants making out, a hybrid variant will hit the country during the third wave of coronavirus told the study. The variant is already traced in countries like Vietnam and the United Kingdom. The mutant will impact children than adults and symptoms would be breathing issues, rashes on the skin and under the eyes, cold. As the coronavirus is changing forms frequently, scientists are finding it tough to find the right medicine. With rainy and monsoon season coming, health experts advised the people to be extra cautious as there would be a spread of diarrhea along with cold, cough and flu.
The study advises the parents to be extra cautious about their kids in the upcoming months and always seek the advice of a medical expert in case of any symptoms found. The experts also advised the parents to take up the vaccination doses for coronavirus at the earliest.
By Siva Kumar