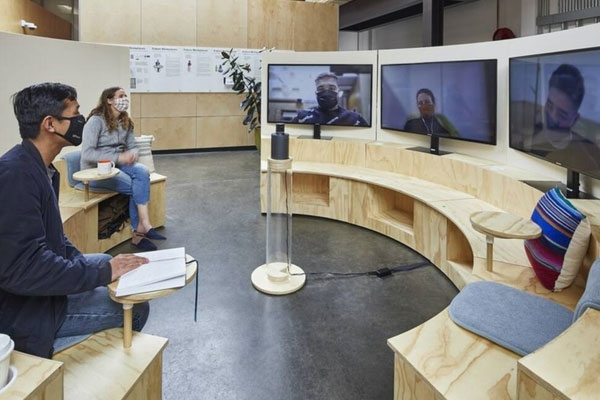 (Image source from: indianexpress.com)
The coronavirus pandemic brought life to a stand still and most of the corporate firms offered work from home option to prevent the spread of the coronavirus. Google announced a Hybrid Work Week through which all the employees of the corporate giant will have working from office for three days in office and two days as per their comfort. Google CEO Sundar Pichai announced the plan for the employees and he said that 20 percent of the workforce will continue to work remotely even after the offices will reopen. 60 percent of the employees of Google will have to work from office for the next few days.
Sundar Pichai also announced that Google will offer opportunities to apply for complete remote working as per their roles and the requirement of the project. Google announced that 1,39,995 full-time employees as per the information released in the first quarter of 2021. Google also does not disclose the headcount as per the country and the estimated employees of Google in India are said to be 4000. Google has been investing huge in the country and is expanding their employee base in four cities like Bengaluru, Mumbai, Gurugram and Hyderabad.
By Siva Kumar