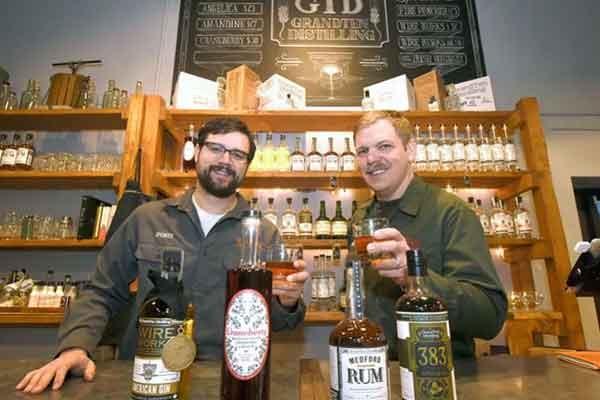 (Image source from: grandten.com)
According to the most famous source for tourism and visiting places, Yelp has declared a distillery in Boston as one out of the 25 best distilleries in the United States.
Spencer McMinn and Matt Nuernberger, both cousins own and operate this distillery called the GrandTen Distilling in Boston.
At the GrandTen Distillery, there are plenty of local flavors available. In a list of the top distilleries created by Yelp for Travel + Leisure. This distillery is ranked number 24 on the list. The number one spot went to Castle & Key in Frankfort in Kentucky.
According to Yelp, Breweries and wineries are often the most sought places for tourists in and out of America.
GrandTen celebrates the history of the famous South Boston iron foundry which promotes the taste of Boston and brings in new flavors to the drinks.
The products are produced in small batches and distilled copper. They choose raw ingredients for their products. Even their bottling and labeling are done by hand.
Travel + Leisure has told visitors on the website to check out distilleries before planning a visit to the place as the COVID-19 pandemic has offered many restricted hours. Tours have been suspended at the place due to the pandemic. However, the distillery is still open for retail purchases, curbside pick up and weekend cocktails.
By Meena Atmakuri