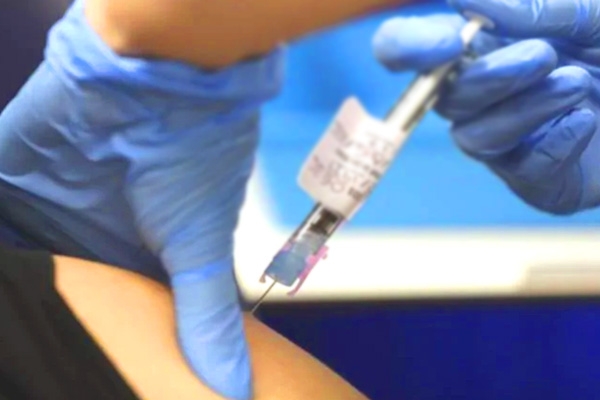 (Image source from: Moneycontrol.com)
The Serum Institute of India has partnered with AstraZeneca to bring out a COVID-19 developed by the University of Oxford.
Sassoon General Hospital in Maharashtra is currently witnessing high influx of volunteers as the phase 3 trials of Oxford's vaccine have begun from today.
The vaccine Covishield will be administered to around 200 volunteers as per the hospital's Dean, Dr. Murlidhar Tambe.
The phase 2 trials for Covishield vaccine developed by Oxford University were conducted at Bharti Vidyapeeth Medical College and also in KEM hospital in the city.
Earlier this month, the Serum Institute of India has paused the human trials of this vaccine as asked by AstraZeneca.
The reason for this is an inexplicable neurological illness being found in a volunteer who participated in the Phase 1 and 2 trials.
However, after careful examination, the Oxford University and AstraZeneca have concluded that the illness was not due to the vaccine shots.
The Drugs Controller General of India had advised Serum Institute to stop all the human trials of Covishield on September 11. The trials have resumed after few days on September 15.
Recently, AstraZeneca also released the vaccine's clinical trial blueprint foolowing the calls for greater transparency.
Earlier, Moderna became the first company to release its blueprints of the human trials of their COVID-19 vaccine.
The blueprints are being released as the experts believe that a safe and effective COVID-19 vaccine would have significant impact on the public health.
The vaccine trials of Oxford's vaccine, Covishield have also been resumed in the UK, Brazil and South Africa.
The AstraZeneca's clinical trial blueprint states that the goal of the company is to develop a vaccine with 50 percent effectiveness against the coronavirus as per the threshold set by the US FDA in its guidelines.
The FDA had stated that for a company or organization to receive permission, its vaccine must be at least 50 percent effective in preventing the coronavirus disease.
However, the benchmark set by the World Health Organization is a bit high, which is 70 percent and the duration of protection with the vaccine should be for one year.
Experts believe that the release of blueprints by the companies will only be beneficial in reviewing the study data and determine if a vaccine is safe or not.
COVID-19 disease has claimed the lives of 9,57,948 lives worldwide as on today.
- By Gayatri Yellayi