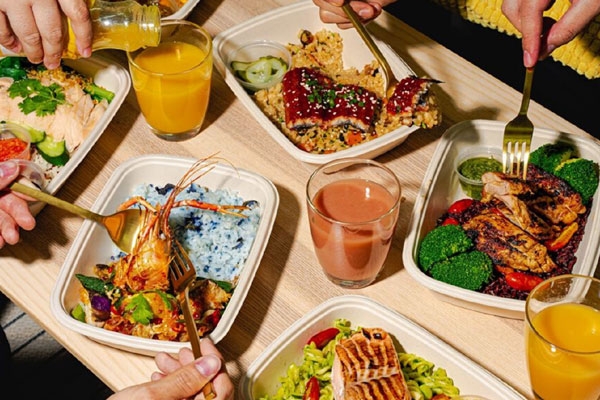 (Image source from: weekender.com.sg)
The worry of coronavirus spread through food came to fore after two cities in China found traces of the virus on imported frozen chicken wings from Brazil on the outer packaging.
Just weeks after the WHO's acknowledgement on air borne spread of coronavirus, a new apprehension is doing rounds among people across the country. People are extensively worried about the spread of coronavirus through food and food packages from the restaurant chains and supermarkets.
Should you not buy outside food? Is it not safe to buy frozen foods from supermarkets? Read on!! We will answer all your questions below.
Recently, a news that is circulating across media outlets is about the presence of traces of coronavirus on imported frozen chicken wings in China. Several restaurant chains and authorities have taken the issue to the World Health Organization to get some answer if coronavirus can be spread through food?
The World Health Organisation (WHO) after extensive research concluded on Thursday that the organisation has found no traces of coronavirus being spread through food or packaging.
The organisation has urged people to not worry about processing the foods or delivering them or even regarding the packaging as less than 10 packages were found positive for the virus among hundreds of thousands of food packages tested by the research team.
WHO's head of emergencies programme, Mike Ryan told in a brief meeting in Geneva that there is no evidence that the food chain is participating in the transmission of the coronavirus and people should feel safe about it.
Meanwhile, Brazil from which the food packages had arrived to China which were tested positive for the coronavirus said that they wanted clarification on China's findings about the presence of the virus and also added that Brazil was not responsible for the incident that happened as the packages were tested positive after the goods left the country.
The COVID-19 pandemic has killed almost 750,000 people and has infected more than 20 million people worldwide.
However, Russia's health minister Mikhail Murashko said that the country would start the production of its coronavirus vaccine Sputnik V within two weeks.
The world's first registered coronavirus vaccine has been announced by Russia's President Vladimir Putin on Tuesday during an online meet with the officials. However, the WHO has not yet confirmed the authenticity of the medicine.
Russia plans to produce at least 5 million doses of Sputnik V from December 2020 to January 2021.
Meanwhile, immunologists across the world claim that Russia's race towards producing the world's first vaccine being made available to people could be the most reckless step.
By Gayatri Yellayi