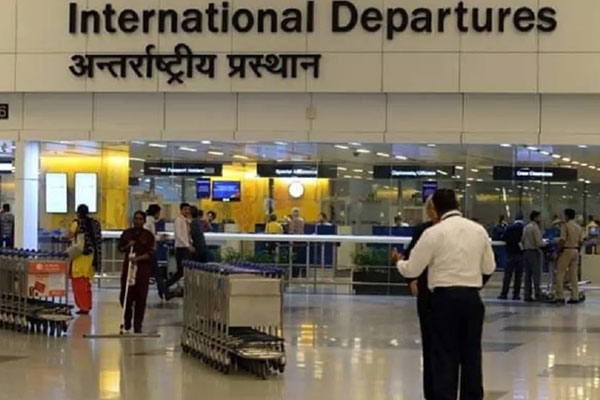 (Image source from: news18.com)
Note: Not all types of visa holders are allowed into India but the ones with the essential visas approved by the Ministry of Home Affairs.
In what comes as an important announcement for the international travellers, the Director-General of Directorate General of Civil Aviation said on Friday that the Indian passengers having any type of visa are now allowed to travel to the UK, UAE, the US, and Canada as a part of bilateral air bubble agreements.
According to the earlier guidelines issued by the European Union, only those with essential visas are allowed to enter into the country.
Also Read: What is the bilateral air bubble between countries?
It must be noted, though the air bubble agreement is confirmed between India and the UK, US,Canada and the UAE, India will not allow all passengers into the country but only those with the essential visas which are approved by the Ministry of Home Affairs.
Recently, India and Maldives have also signed the air bubble agreement to allow the movement of people in between the countries. The Maldives is the first neighbouring country of India with which India has signed the air bubble agreement.
Amid COVID-19, India has also signed air bubbles with France, Germany, the US and UK.
As known to everyone, the coronavirus pandemic has disrupted lives in every which way among which the international travel has been the worst affected.
In order to bring back the stranded Indians in various parts of the world, India has started the Vande Bharat mission through which dedicated flights have been ferrying the stranded India into the country amid the pandemic. Apart from Vande Bharat flights, commercial flight operations have been closed for 5 months.
However, recently India has started operating domestic flights in specific safe routes after the country lifted the lockdown in June.
For International travel to and from India, the country started signing air bubbles with specific countries where the effect of the pandemic is not huge or even with the countries which are recovering from the virus.
India will focus on air bubble travel as it is safer and sound till the normal situation across the world resumes.
However, passenger trains across the country remain closed considering the huge impact of the pandemic on human lives.
Recently, India has unveiled the Unlock 3 guidelines where the night curfew has been removed and the permission to reopen gyms and yoga centres has been given.
India has recorded over 26 lakh coronavirus positive cases as on August 17, 2020. The death toll due to the virus in the country has reached the 50,000 mark. The recoveries in the country has crossed 19 lakhs.
By Gayatri Yellayi