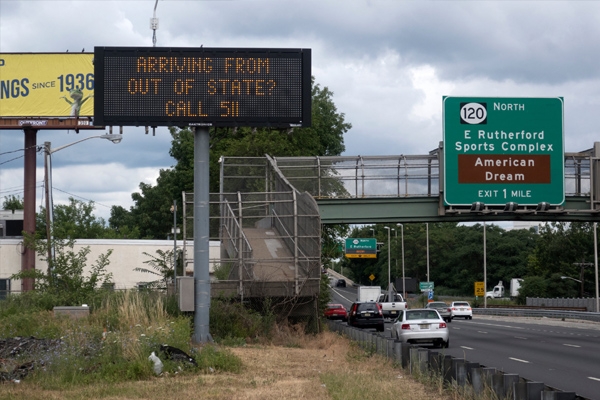 (Image source from: nyt.com)
Not every state in the US is allowing free flow of people. There are certain restrictions some states are having and you should know them.
With the severity of COVID-19 in America, state rules and regulations are changing rapidly to control the influx of people from other states of the US. For those who are planning a vacation, or going on work purpose or want to simply visit the other state, it is important to stay up-to-date with the revised restrictions on several states in the country.
Though there are many states that have removed travel restrictions, there are some other states which have come up with new guidelines.
Alaska
Non-residents have to arrive with a COVID-19 negative report which was administered within 72 hours before travel.
Travelers must get retested at the airport and limit their interactions till they turn negative.
All travelers must submit a self declaration form.
Travelers can skip taking the COVID-19 if they assure the officials that they would stay under home quarantine for 14 days.
Connecticut
Any traveler coming from a state in the US which has 10% or higher positivity rate of COVID-19 must self quarantine for 14 days.
Travelers need to fill a travel health form before arriving.
Visitors can opt out of 14 day quarantine if they show report of COVID-19 negative in the past 72 hours.
Florida
People coming from Ney York, Connecticut and New Jersey need to self quarantine for 14 days after arrival into Florida.
People coming for commercial activities or academic activities like internships are excluded from this rule.
Hawaii
Anyone traveling to Hawaii must quarantine for 14 days after arrival.
From September 1, travelers can show proof of COVID-19 negative report to avoid the quarantine.
Illinois
Though there are no state-wide restrictions, people heading to Chicago from Alabama, Arizona, California, Florida, Georgia, Nebraska, Texas, Utah, Missouri and North Dakota must quarantine for 14 days.
Kansas
Travelers coming to Kansas must self quarantine for 14 days if they had traveled to Florida or had been on a cruise.
If anyone traveled to Arizona between June 17 and July 27 and comes to Kansas must also self quarantine for 14 days.
Maine
All travelers must quarantine for 14 days or show COVID-19 negative report upon arrival.
People coming from Connecticut, New Jersey, Hampshire and Vermont are exempted from this rule.
New Jersey
All visitors coming from a state with more than 10% COVID-19 positivity rate must self quarantine for 2 weeks.
This rule can be exempted if visitors have stayed in these states for less than 24 hours.
Washington DC
Except visitors from Virginia and Maryland, all the visitors from other states must be in home isolation for 14 days.
There are currently 27 states on this list.
By Gayatri Yellayi