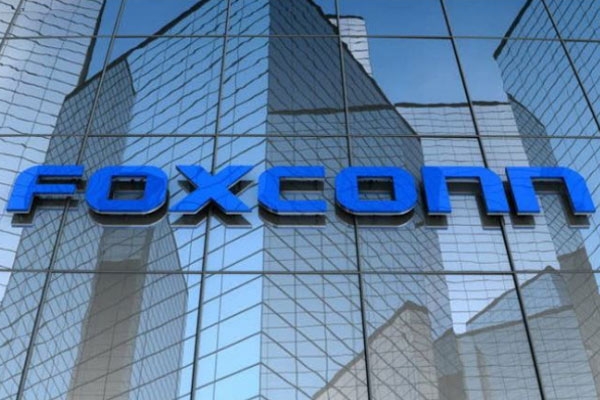 (Image source from: patentlyapple.com)
The chairman of Foxconn, Liu Young-way had said that they are looking into Ramping up the investment in India with an investment of 1 billion dollars to expand its manufacturing unit in southern India.
As more and more companies have been shifting and moving out of China, the south Asian countries like Vietnam, Indian and Taiwan can be the new manufacturing hubs.
More and more companies are realising the not so open business acumen of China and also they don't want to get caught up in the crossfire from the USand China trade war which started 2 years ago in 2018.
Companies and manufacturers are slowly moving out of China and countries like Vietnam, India and Taiwan are taking advantage of this situation by welcoming these companies with better tax rates and incentives.
Apple may be one among the many who wants to gradually step out of China as Apple is a US based company and it does not want get in between the trade war between Beijing and Washington. Beijing has been getting blamed for the whole novel coronavirus pandemic and their handling structure as the country was not quick to inform to the world and now it has spread around the world infecting more than 12 million populations.
India already has an Apple manufacture plan of Foxconn Industries but Foxconn has been planning to move out the biggest unit in China and shift to other south Asian countries. The investment will be made in the Sriperumbur plant which is around 50 kms away from Chennai in the state of Tamil Nadu where Apple had manufactured the iPhone XR. The investment and expansion of the plants would take 3 years of time.
This plant will have other Apple models which are made by Foxconn in China. The expansion of the plant will add 6,000 jobs at the Sriperumbur plant in Tamil Nadu. There is another Foxconn based plant in southern India in the state of Andhra Pradesh where it manufactures products of China based phone brand Xiaomi Corp.
Foxconn has declined to comment on this matter and so has Apple because they are still in internal talks. The iPhone brands Apple accounts for nearly 1 percent of smartphone sales in India, which makes it the second-biggest smartphone market in the world. IPhones are very expensive and in India they are looked as a status symbol. Building more phones in India will also help Apple save on import taxes that further push up its prices. Not just Taiwanese Foxconn industries but another Taiwanese industry Wistron Corp has a few Apple models which are in the state of Karnataka in Bengaluru which is also called as the Tech hub of India.
Apple can use India as an export hub as India's labor is cheaper compared to that of China. India is also doing its bit by inviting smartphone manufacturers' incentives to expand domestic production and also launched a 6.65 billion dollar plant which is enough to offer 5 smartphone manufactures domestic expansion and establishment.
Narendra Modi, the Prime Minister of the country has started a flagship of 'Make in India' and having Apple expand in India can be a big step which will create jobs as well as local presence of the biggest smartphone manufacturer Apple.
Samsung from South Korea has already confirmed its intention of making smartphones in South Korea's New Delhi plant.
By Deepika Agarwal