Private Players to Increase Employment, Bring New Technologies: Indian Railways
July 09, 2020 12:36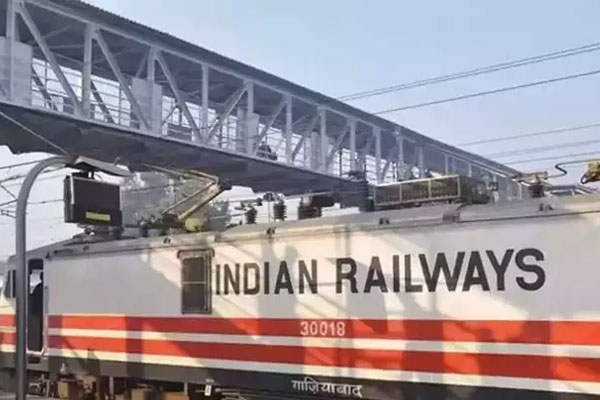 (Image source from: etimg.com)
The decision of Indian Railways to privatise 151 trains on 109 routes has received mixed reviews and many parties have said that this move would take away poor people's life line.
Responding to some of the negative comments on privatisation of Railways, Railway board chairperson, V K Yadav, while comforting his decision said that the privatisation of 151 trains would only create more employment opportunities but not take away the present jobs. He also said that with privatisation more technologies would emerge in the railways enabling better travel to the passengers.
This move by Indian railways on privatisation has been criticized by opposition parties and said that when trains would be privatised the costs of tickets would be increased thereby making the train journeys unaffordable for the poor.
Throwing away all such fears, V K Yadav said that only 5% of the strength of trains was being privatised and remaining 95% of the remaining would be run by the government itself on the same fares fixed by the government.
The railways at present operate over 2800 express trains and the same would be continued to operate by the national operator and the number would be increased as per demand according to the ministry.
Mr. Yadav had also said that railways would itself fix the rates for the newly privatised trains so that they could be affordable for the poor. Also, by 2030 Indian Railways is expected to have 13 billion passengers.
The decision for privatisation was taken keeping in mind the gap between demand and supply of tickets which would only see a rise in the coming years as per Mr. Yadav.
To keep the financial viability intact, the fares of the private trains would not be too high.
The Chairman has also said that by December 2021, other infrastructure developments would also be taking over in the Railways which would increase the speed of the trains in the coming years.
He also mentioned that the bids have been decided in such a way that Railways would be able to recover the minimum guaranteed costs.
The 30 crore investment in various projects would upgrade the infrastructure of railways thereby enabling more number of trains to run at higher speeds.
The Chairman briefed the meeting by saying that privatisation would only increase employment opportunities and the railways would not lose anything in the process. Moreover, the minimum cost the private sector would pay to the railways would be used to meet the expenditure of railways.
By Gayatri Yellayi