Manhunt continues for Vikas Dubey who killed 8 policemen during a shootout in Kanpur
July 05, 2020 09:11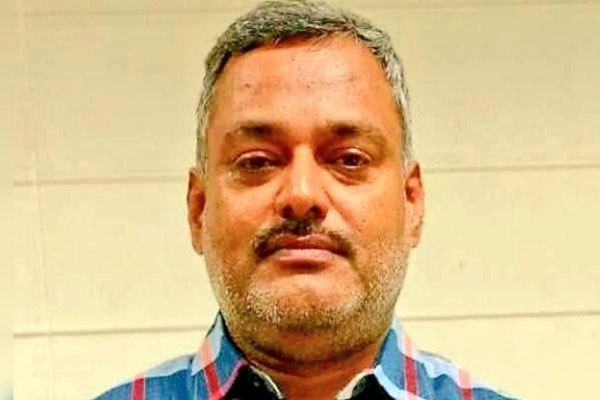 (Image source from: newindianexpress.com)
Uttar Pradesh police has launched a manhunt for the gangster, Vikas Dubey after 8 Police men were killed while arresting him in Kanpur on Thursday night.
On the night of June 2, a team of policemen managed to trace Vikas Dubey to Bikru village in Kanpur Dehat. However, they were met with heavy resistance by Dubey's associates. The exchange of gunfire resulted in the deaths of 8 policemen, including a deputy superintendent of police. At the same time, 7 other policemen suffered injuries. In the chaos that ensued, Vikas Dubey fled the spot.
The ambush on the 13-member police team began after they reached Bikru around 1:20 AM on Friday, a day after Rahul Tiwari, a resident of the village, filed an attempt to murder case against Dubey.
A source in the police department said the initial investigation hinted that Dubey was well aware of the police raid at his house and prepared to deal with it.
Vikas Dubey was apparently tipped off by his men in the police department about the force from three police stations in Bilhaur, Bithoor and Chaubeypur moving towards his village.The killings prompted a massive hunt for 48-year-old Vikas Dubey, a hardened criminal who faces 60 cases and carries a reward of Rs 25,000, and his group after they escaped Bikru village in the dark.
Uttar Pradesh Police has launched a manhunt to nab gangster Vikas Dubey after eight policemen were killed during a bid to arrest him in Kanpur Dehat on Thursday night. A history-sheeter accused in over 60 criminal cases, including murder, Dubey was hiding in Kanpur's Bikru village under the jurisdiction of Chaubeypur police station.
On Saturday morning, the Kanpur administration demolished Vikas Dubey's home in Bithoor. Visuals of a JCB moving among the debris of his home and two smashed SUVs are currently doing rounds on social media
The mother of the gangster has given a statement that Vikas Dubey should surrender himself to the police or the police should kill him in an encounter.
The policemen who were killed are Dy SP Devendra Mishra (54), Bilhaur circle officer, Shivrajpur police station's SHO Mahesh Kumar Yadav (42), SI Anoop Kumar Singh (32), SI Nebu Lal (48) and constables Jitendra Pal (26), Sultan Singh (34), Bablu Kumar (23) and Rahul Kumar (24). The policemen were creamated with full honour in presence of their superiors and colleagues.
Constable Sultan Singh (34), who died along with seven other policemen in an encounter with criminals in Chaubeypur police station area of Kanpur district, was cremated with full honours at his village Boorha Bhojla in Jhansi.Late on Friday night; Sultan Singh's body was brought to Jhansi Police Lines, where he was given a guard of honour. Tributes were paid by police officials and district administration officers.
In Kanpur, the last rites of Deputy Superintendent of Police Devendra Mishra (54), who was posted as Circle Officer of Bilhaur, took place on Saturday at Kanpur's Bhairon Ghat.Mishra's daughter Vaishnavi lit her father's funeral pyre. An emotional Vaishnavi could not control her tears at the time of cremation and had to be consoled by family members and police officials.
The mortal remains of Sub-Inspector Anoop Kumar Singh (32) were consigned to flames on Saturday at his village of Belkhari village. Singh's body reached the village last night.
By Deepika Agarwal