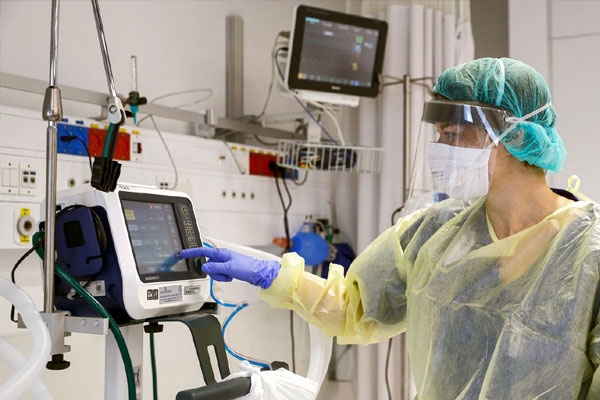 (Image source from: arcpublishing.com)
India is one of those countries which have lowest death record per lakhs of population. The country also has the best recovery rate.
A government official told ANI that out of these many lakhs of cases recorded in the country, only 4.16% of them need ventilator support.
According to the official, only 15.34% i.e., 27,317 patients require and ICU support while about 28,301 patients were given oxygen support.
"In the total active cases as on June 23, 2.57% were in ICU, 0.54% on ventilators and 2.99% on oxygen support", said the government official.
According to health ministry, India has the lowest death rate than many other countries that also recorded lakhs of cases.
India now ranks fourth in the countries with highest COVID-19 positive cases leaving behind the US, Russia and Brazil.
As on June 26, India has neared half million cases with biggest one-day coronavirus cases jump. The country recorded 17,296 new infections in a single day taking the total count to 490,401.
The total fatalities in the nation reach 15,301 according to the latest report from health ministry.
India's deaths for 100,000 patients stand at 1.86%, whereas the world average is at 6.24% per 100,000.
Considering the spike in covid-19 cases, Indian Railways postpones regular train services till August 12. It clarified that only special trains would continue to run.
As Delhi is bracing itself to becoming the coronavirus capital of India, the state is seeing a scarcity in beds for the patients.
Maharastra remains the most-affected state, while Delhi and Tamil Nadu stand next in line.
By Gayatri Yellayi