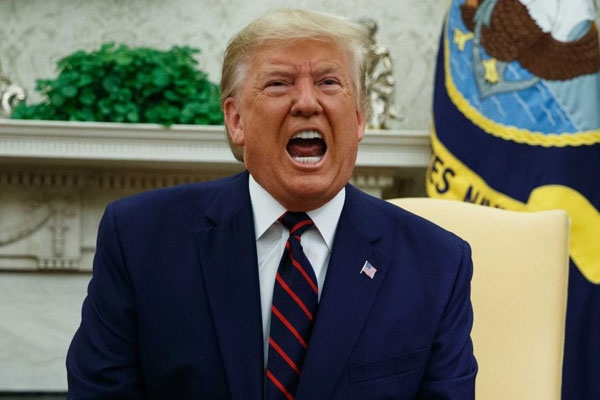 (Image source from: abc.net.au)
With constant accusations thrown at World Health Organisation (WHO) being biased towards China during the novel coronavirus, US President Donald Trump announced on Friday that the country will terminate the relationship and funding from the WHO to other organisations.
The US President has also reported that he has directed its administration to start the process of the elimination policy exemptions which provide with Hong Kong with special treatment.
"We will be revising the State Department's travel advisory for Hong Kong to reflect the increased danger of surveillance and punishment by Chinese state security apparatus," Trump further added.
Trump further added saying that China has total control over the WHO despite paying just $40 million a year despite paying $450 million per year. Trump further stated that the reason why they have been wondering about terminating their ties with WHO is because the organisation has failed to make the requested reforms as asked by US.
The statement by Trump was made after a week of his threats to permanently halt the fundings to WHO in case it failed to further commit to the improvements within the coming 30 days and to then reconsider the membership of the US.
Trump has already suspended the US contributions to the WHO last month citing that the organisation has been "China centric" surrounding the whole coronavirus pandemic. WHO and even China has denied the accusations thrown at them.
"The latest in a series of measures that are diminishing the city's longstanding and very proud status. This is a tragedy for the people of Hong Kong, people of China and indeed the people of the world," said Trump.
Trump has been consistently accusing the country of being non-illicit with their industrial secrets and the Covid-19 data.
It was later on Wednesday that the Trump administration announced that they no longer certify Hong Kong's autonomy from China. This move has further triggered a wide range of actions that have been taken by the US government.
By Somapika Dutta