Govt Shall Look After The Stranded Migrants- 5 Points Orders From Supreme Court
May 28, 2020 21:20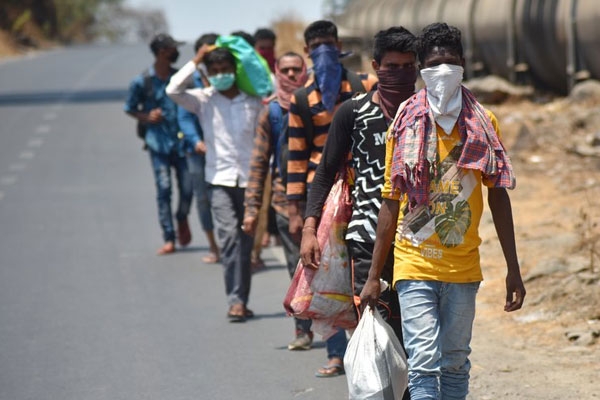 (Image source from: prod.opendemocracy.net)
The Supreme Court ordered in favour of stranded migrants. Migrant workers in different parts of India are facing the struggles to reach their hometowns. Finally, the court ordered the government to take responsibility for the stranded migrants.
The court covered the struggles migrant workers are facing during the pandemic. Central and state government is responsible for the stranded migrants. The orders include the food and transport facilities.
5 Orders By Supreme Court For Migrant Workers
Railways or bus services must not charge any fare for migrant workers. The fare must be shared by the states.
The migrant workers must be offered with food and needed facilities by the government. The responsibility is of the state government to arrange food at public places which is reachable for the migrants from various areas.
The originating states must provide meals and water to the migrant travellers. Both bus and train services must provide food and water to the people who are migrants and travelling to their hometown.
The state government must make sure to speed up the registration of migrant workers to reach early to their hometowns. They must be provided with full and accurate information.
The migrants who are found on the road must be taken to facilitate with basic shelter and food. No migrant work should be stranded or starved with the new rules from the supreme court.
By Ramya C