Fight Against COVID-19: Government Chooses IIT, Bennett University And Others For Help
May 11, 2020 14:55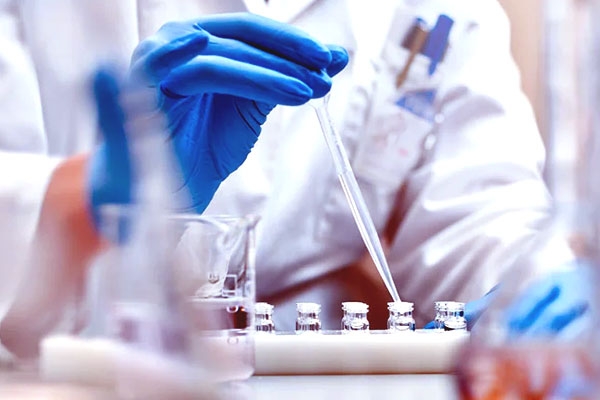 (Image source from: Medscape.com)
It is time to get proposals for developing vaccines, devices, diagnostics, therapeutics and other technological interventions to fight against COVID-19.
The Department of Biotechnology under the science ministry has recommended 70 proposals from different Institutions such as IIT'S, JNU, Bennett University for funds.
What do the proposals include?
•    10 vaccine candidates
•    34 diagnostic products
•    10 therapeutic options
•    2 proposals on drug repurposing
•    14 projects on preventive interventions
An official in the science ministry stated that The Bennett University's proposal would take care of testing needs of the country.
He even stated that the DBT and its Biotechnology Industry Research Assistance Council accepted it along with other proposals, considering long term need for diagnostic requirements in mind.
This was specially done so that all the academic Institutes could receive financial support and have enough indigenous diagnostic kits for the future.
The other diagnostics categories got from DBT-BIRAC's nod include the following
•    Portable microfluidics embedded on-chip RT-PCR and microelectrode array coupled point-of-care optoelectronic device for large scale screening of JNU
•    Development and evaluation of aptamer-based lateral flow assay kit for detection of SARS-CoV-2 detection of IIT Delhi and clustered Regularly Interspaced Short Palindromic Repeats based diagnosis for COVID-19 taking the help of microfluidics from IIT Guwahati
According to the officials, now most of the proposals can be deployed immediately.
Apart from this, the CSIR's labs developed 'Feluda' a paper-based test strip for COVID-19. This is named after a fictional detective was created by Satyajit Ray. Last week, the CSIR collaborated with TATA sons for deploying and testing it during this month end.
For developing vaccine, the DBT identified Institutes approving of animal models for testing their efficiency.
The National Biomedical Resource Indigenization Consoritum launched by DBT is now in a Public Private Partnership Model to monitor and improve the innovation focused on developing reagents and resources for various diagnostics and therapeutics for COVID-19.
- Neha Makhija