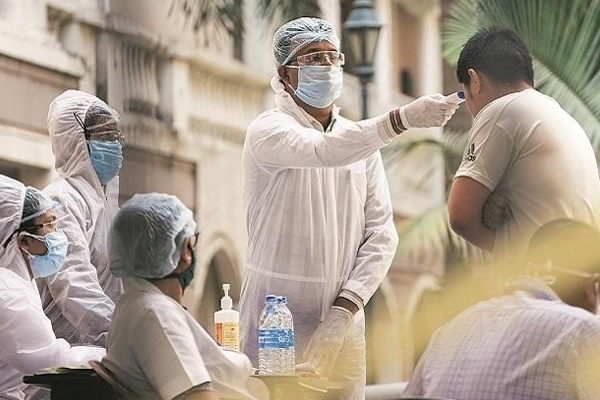 (Image source from: business-standard.com)
Amidst the constant rise of the covid-19 pandemic across the world, India just crossed 10,000 confirmed cases, Maharashtra is the worst affected state with the maximum number of cases.
India reported a total of 1,211 cases in the last 24 hours, the highest spike in a day till now. The death toll in the country has risen to 339 and over 1000 people have already recovered from the virus.
The country is on its last day of the 21-days lockdown and Prime Minister Narendra Modi is likely addressing the nation in some time to provide with more clarity on the state of the lockdown and the possible extension.
A few of the industries have already been given green signals to start their functional at the bare minimum with the minimal amount of staff in a single shift to further get the economy on track. No further reports on the status of the same have been reported.
Out of the 339 deaths reported so far, Maharashtra has experienced the maximum, followed by Madhya Pradesh and Delhi.
According to the reports from the Indian Health Ministry, the country has already conducted over 2 lakh tests.
The PM has already held a video conference with all the CMs of the states to get a better idea of things and then proceed with the final decision concerning the extension of the lockdown to prevent a further resurgence of the infection.
By Somapika Dutta