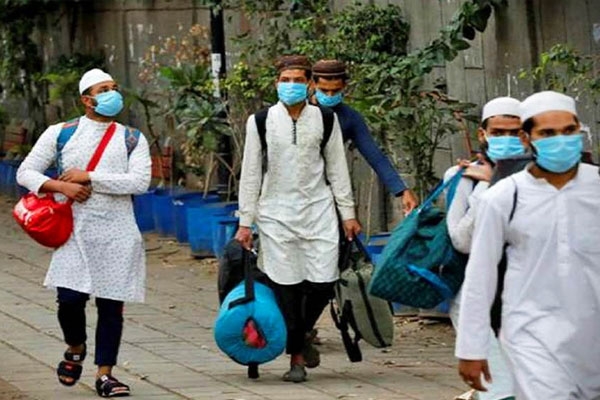 (Image source from: thesamikhsya.com)
With the extensive spread of the coronavirus in India following the Tablighi Jamaat congregation in Nizamuddin, Delhi, the Indian government has blacklisted 960 foreigners and cancelled their visa after finding out about their involvement with the Tablighi Jamaat activities.
The Home Minister's Office has advised the Delhi Police to trace all the foreigners involved in the act and take immediate and stern legal action against them. The same is going to be charged under the Foreigner's Act and the Disaster Management Act.
The HMO tweeted out about the same stating, "The home ministry has blacklisted 960 foreigners and their Indian visas have also been cancelled for their involvement in Tablighi Jamaat activities while coming on tourist visas."
Following the huge chaos that was reported, over 9000 Tablighi workers have been isolated and their primary contacts have been quarantined to contain the spread of the virus.
Out of the 9000 people, 1306 are foreigners and the rest are Indians.
India currently has over 2300 confirmed covid-19 cases along with reports of over 50 deaths.
By Somapika Dutta