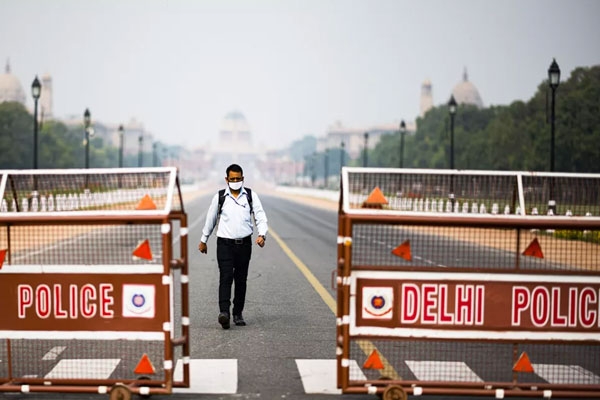 (Image source from: vox.com)
With the number of confirmed coronavirus cases in India surpassing 1000, the citizens are constantly questioning the state of the country and the kind of steps that the government is going to take to mitigate this condition. Amidst everything, one of the most common rumors that people are reading about is the possible extension of the coronavirus lockdown.
India is currently on the sixth day of the lockdown and there have been a numbers of rumors floating around about the possible extension of the coronavirus lockdown in India.
Addressing and clarifying all these rumors, the Press Information Bureau said in a tweet, "There are rumours and media reports, claiming that the government will extend the lockdown when it expires. The Cabinet Secretary has denied these reports, and stated that they are baseless."
The Cabinet Secretary, Rajiv Gauba stated saying that these are all rumors and he himself is very shocked to see such kind of news floating around. Gauba further stated saying that there are no plans for the extension of the lockdown.
For better protection of the country against the spread of the coronavirus, the centre has asked all the state governments to seal all the borders with immediate effect. They also clarified that the individuals who have already left should be quarantined for 14 days.
Addressing the nation in the "Mann Ki Baat" broadcast, the Prime Minister of India, Narendra Modi apologised to the poor of the country for his decision of the sudden lockdown stating that there was no other option left in his hands to protect the country from the further spread of the coronavirus infection.
However, the PM has showcased his confidence stating that he is sure that they will be able to win this battle and revive the country back from the impacts of this virus. He also praised all the front line workers and the kind of dedication that they have shown for the country.
Latest reports suggest that the government has further introduced a few more ease of way and exemptions during the lockdown, allowing the movement of the goods, irrespective of being in the essential or the non-essential categories.
The Modi administration has also set up an empowered entity including 11 groups for quickly coming up with the next step in the process and executing a better and comprehensive plan for the coming days during the spread of this coronavirus pandemic.
By Somapika Dutta