'Its a Personal Win Too': Section 377 Lawyers Arundhati Katju and Menaka Guruswamy Reveal They Are a Couple
July 20, 2019 13:24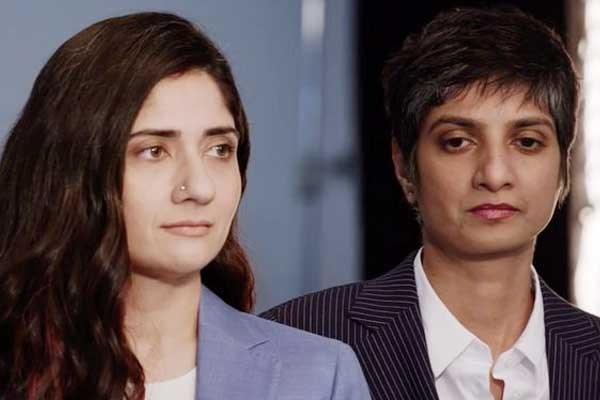 (Image source from: HuffPost India)
On 6 September 2018, Indians rejoiced as the Supreme Court struck down Section 377 of the IPC.

An interesting aspect to the case has come up recently regarding the five-judge panel who fought the case.

The two advocates, who played a pivotal role in the decriminalization of homosexuality, declaring that they are a couple.

Senior Advocate Menaka Guruswamy and Advocate Arundhati Katju talked about how the verdict impacted them personally as well.

In an interview with CNN's Fareed Zakaria, they opened up that they were indeed a couple and that the victory was not just a professional victory but also personal.

The host Zakaria asked if the case was much more personal to them as the two were not just partners in court but also a couple.

In response, both Guruswamy and Katju agreed and said "Sure. That's right".

"The loss in 2013 was a loss as lawyers, a loss as citizens. It was a personal loss," said Guruswamy, referring to the December 2013 judgment of the SC which restored Section 377 IPC to the book by overturning the 2009 verdict of Delhi High Court striking down the colonial provision.

"It is not nice to be a 'criminal' who has to go back to court as a lawyer to argue other cases," she added.

"We had a court where we practiced as lawyers ... and this court had just told us that gay people were second class citizens", said Katju, who added that it was very difficult.
@MenakaGuruswamy @arundhatikatju Just posting a thread of this fascinating discussion on a judgement that continues to have profound relevance for the jurisprudence in the Global South and how this case was argued in the Supreme Court. pic.twitter.com/DG52vdpYFo

— Saurabh Vashist (@saurabhvashist_) July 18, 2019

Guruswamy and Katju had received global recognition for their fight against the criminalization of homosexuality with the Time Magazine adding them in the list of 100 influential persons.

"Arundhati and Menaka have helped take a giant step for LGBTQ+ rights in the world's largest democracy. In their committed fight for justice, they have shown us that we as a society must continue to make progress, even after laws are changed, and that we must make an effort to understand, accept and love", wrote actor Priyanka Chopra about them in the Time.

By Sowmya Sangam