California Earthquake: The Ghastly Account of Indian American Motel Owners Who Survived 7.1 Quake
July 08, 2019 21:47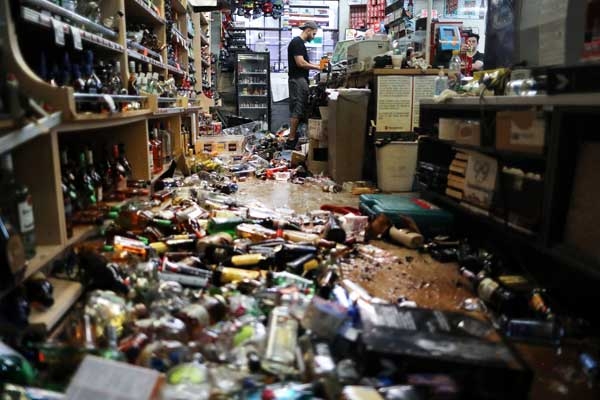 (Image source from: NBC News)
A 6.4 magnitude earthquake rocked South California on June 4, with a more powerful 7.1 quake coming just a day later giving a great many near-death experiences.

An Indian American owner of a Super 8 motel in Ridgecrest city on Friday said she thought they were not going to survive as the entire roof of the building would collapse on her and the guests.

The earthquake on Friday struck 18 kilometers northeast of Ridgecrest, according to the United States Geological Survey.

Speaking to CNN, the owners Pinky Panchal and Niket Aggarwal, said: "I was checking a customer in and I was at the front desk and we had this little shake at 8:05 so went out, we went back in and right after that what we saw was massive.
                      (Image source from: The Indian Express)
"It was the first time I experienced something like this. As such the whole building was going to collapse... people ran out on the road. The sound of an earthquake, the whole building was shaking and I felt like the whole roof was going to fall down and it was bad, it was really bad what we experienced, yesterday....," she said.

"I just started crying, I just felt whether we are going to survive this or not, and then like every moment I was feeling that it was and we just ran to the Super 8 sign. We and other guests just held each other tight we were waiting for the shakes to stop," Panchal said.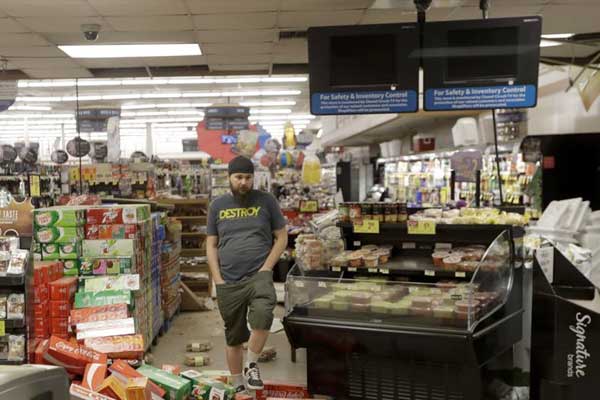 (Image source from: Hindustan Times)
Mayor Eric Garcetti said that in Los Angeles, about 240 kilometers away from Ridgecrest, residents felt the earth shake, but there were no reports of serious damage.

There were few wires down and localized power outages, the Los Angeles County Fire Department said. It said there was no major infrastructure damage, no deaths, and no serious injuries reported.

The Big One is Coming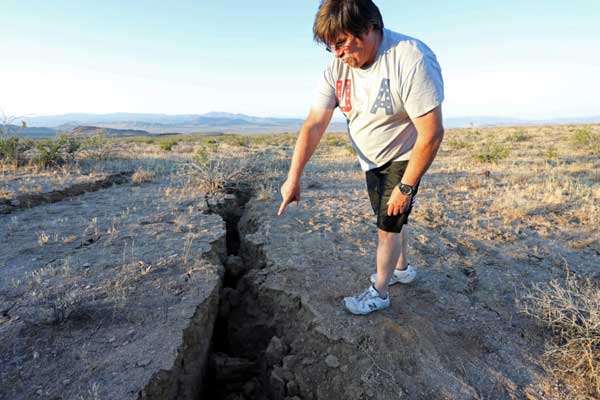 (Image source from: PBS)
According to geologists, a major earthquake along the San Andreas Fault is likely "overdue."

The southern San Andreas Fault has typically seen large earthquakes every 150 years, according to the U.S. Geological Survey. And since the last large earthquake there occurred in 1857, the southern segment of the fault "is considered a likely location for an earthquake" in the coming years.

A major 7.9-magnitude quake in San Francisco in 1906 means there's a slightly lower chance of a major earthquake happening in the northern part of the state, the USGS website said.

Many residents, like Steve Rios of Riverside, California, are acutely aware of the threat.

By Sowmya Sangam