Madras Court Endorses inter-caste Marriages, Says It's Good for Society to Root out Caste System
June 21, 2019 17:53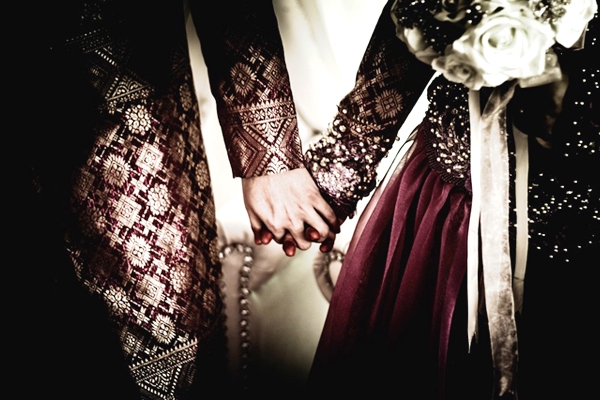 The Madras High Court has sent out a message endorsing inter-caste marriages, opining that such marriages must be encouraged to uproot the caste system.
In the order passed on Tuesday, Justice N Anand Venkatesh observes,"In fact, many thinkers believe that inter-caste marriage is the only panacea to root out the evil of caste system. These are days where the younger generation is slowly moving out of the ill-effects of the caste system and that is the reason for a lot of inter-caste marriages that are happening in the society. These changes must be accepted by the elders and this change is infact good for the society in rooting out the caste system."
The petitioners before the Court had entered into an inter-caste marriage earlier this month, despite opposition from the bride's side of the family. The petitioners had earlier approached the police for protection against threats from the opposing family. However, when the police failed to act on their complaint, the petitioners were constrained to approach the High Court.
Appearing for the couple, Advocate M Radhakrishnan pointed out that the Supreme Court in Arumugam Servai v. State of Tamil Nadu had already highlighted that stern action must be taken against the persons who threaten people for entering into inter-caste marriages. He also argued that the petitioners were major persons, owing to which their future cannot be dictated any longer by the opposing family.
Concurring with Radhakrishnan's submissions, Justice Venkatesh held,"It is an admitted fact that the petitioners herein are major and they have every right to decide their life and they cannot be threatened or harassed by the parents or the family members..... As held by the Hon'ble Supreme Court, the respondent police ought to have taken immediate action on the complaint given by the petitioners seeking police protection."
The Court has, therefore, directed the police to warn the opposing family against interfering with the married life of the petitioners. Further, if the threat remains, the Court has directed that necessary protection be granted to the newly married couple and the husband's parents, with whom they are residing.
"... there shall be a direction to the 3rdrespondent to immediately call the parents of the 1st petitioner and their relatives for an inquiry and instruct them not to interfere with the married life of the petitioners. If inspite of the advice, any threat is exerted, immediate action shall be taken against them and if necessary police protection shall be granted for the petitioners and the parents of the 2nd petitioner."
By Sowmya Sangam