Nirmala Sitharaman Is the First Woman Finance Minister of India Since Indira Gandhi in 1970
June 01, 2019 17:37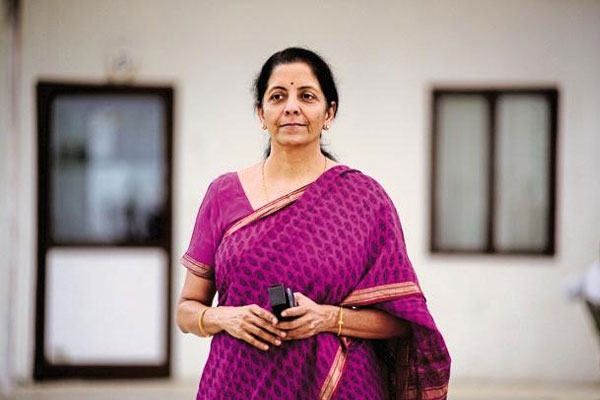 (Image source from: livemint.com)
The former defense minister of Indian Nirmala Sitharaman has been appointed as the new finance minister in Prime Minister Narendra Modi's cabinet becoming first full-time woman finance minister of the country.
A post-graduate in Economics, sixty-year-old Sitharaman, is a Rajya Sabha member and is the second woman to lead the key ministry after former Prime Minister Indira Gandhi who had held the portfolio in 1970-71.
The appointed of Sitharaman to as finance minister comes amid country's economic slowdown, a slump in consumption and rising unemployment.
But this isn't Sitharamna's first time being a part of the finance ministry as she has hitherto served as a junior Minister in Finance and Corporate Affairs earlier.
As the Defense Minister, Sitharaman has driven several policy changes, which include the new defense manufacturing policy and defence industrial corridors in the states of Tamil Nadu and Uttar Pradesh.
Born on August 18, 1959, in Madurai, Sitharaman has a master's degree in economics from Jawaharlal Nehru University and has also worked with PricewaterhouseCoopers in London, apart from also working as an assistant to Economist in the Agricultural Engineers Association, London. She has also briefly worked with BBC World Service.
After returning to India, she has also served as Deputy Director of the Centre for Public Policy Studies in Hyderabad.
Sitharaman became a member of the National Women for Commission in 2003 and joined the Bharatiya Janata Party in 2006. She went on to become the national spokesperson of the party.
She was first inducted in the Union Cabinet in 2014 as the Minister of State (Independent Charge) for Commerce and Industry.
By Sowmya Sangam