This 10-Year-Old Indian Origin Girl Samaira Mehta Is Grabbing the Attention of Microsoft, Facebook, and Michelle Obama
April 30, 2019 15:33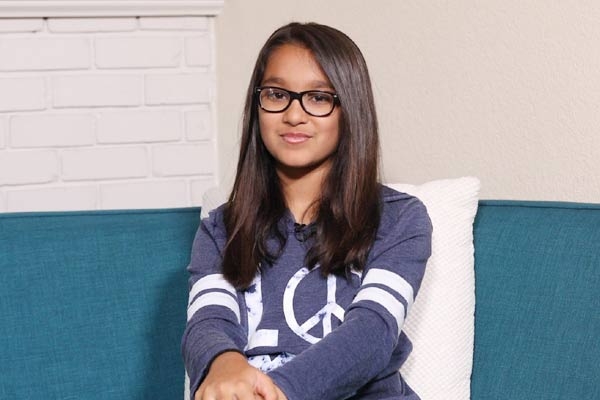 (Image source from: YahooFinance)
The 10-year-old Indian origin girl is making India proud by her exceptional intellect.
Samaira Mehta is the chief executive and inventor of CoderBunnyz, a board game that teaches players as young as four basic coding concepts. Players draw and move their bunny piece along the board with the goal of eating carrots and hopping to their final destination.
"CoderBunnyz will basically teach you all the concepts you ever need in computer programming. There are the very basic concepts like sequencing and conditionals to more advanced concepts like loops, functions, stack, queue, lists, parallelism, inheritance and many others," she told CNBC Make It.
Mehta's journey began when she was just seven, according to the report. With the help of her father, an engineer and who serves as an official adviser on the company, Mehta started learning to code and as she explored further, she found an opening in the market for a product that helped young people learn to program, the report said.
Mehta first started to sell her board games through her website and later expanded to sell them online on Amazon. The company has generated about $200,000 in revenue since April 2018 and has sold about 6,000 games.
"We used to pack every order we got. And when it started building up, and we started getting more orders, we were not able to fulfill that many, so we were seeing if we could get it on Amazon, and luckily within almost just the first year, we got it on Amazon," Mehta told CNBC Make It.
In order to get young people involved with coding, the young businesswoman has held various workshops for the employees of Microsoft, Facebook and Intel among others, the report added.
"I'm really passionate about coding. I want the kids to be the same way because coding is the future and coding is what the world will depend on in the next 10 to 15 years. So if kids learn to code now, [when] they grow up they can think of coding maybe as a career option," she told CNBC Make It.
She was even applauded by the former First Lady, Michelle Obama, who wrote her a letter in 2016 offering her words of support. "It was really cool receiving a letter from her," says Mehta. "She just told me to keep working harder and that I'm an inspiration to all," the report said.
Apart from CoderBunnyz, Mehta has also managed to invent CoderMindz, a coding-based artificial intelligence board game that teaches basic AI concepts using the Java programming language, the report added.
Mehta's whole family is involved in running the business. While her mother handles the marketing and social media, her younger brother helps in testing the games.
-Sangam Sowmya