Pennsylvania Barber Is Making Kids to Read out Loud While Getting Haircuts to Encourage Public Speaking
April 28, 2019 04:26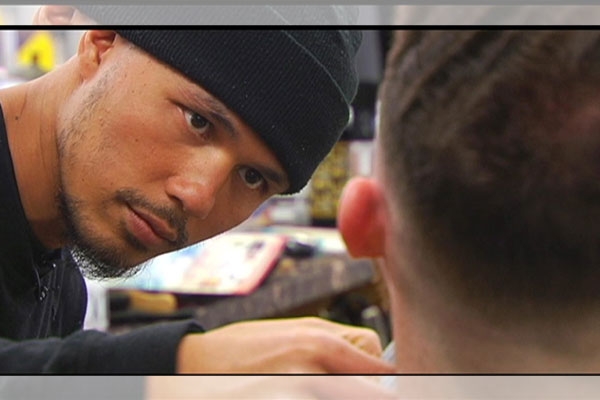 (Image source from: WFMZ)
Not all kids enjoy oneself visiting the barber and getting kids cut their hair without shedding tears is actually a tough task. In a bid to make kids stop crying, barbers offering the kids chocolates or little treats are not too unheard of.

The owner of a barbershop in Kutztown, Pennsylvania is running a program called "Books by Kids," in which he pays the kid customers to read out loud while they get their haircut. Jon Escueta's idea is to help in building the self-esteem of the kids through reading. He also wants them to pick up on public speaking abilities.

The young customers are free to choose whatever book they want to read and also are paid $3 for reading. The initiative has got great support with many customers and communities coming forward to donate books. Besides, there is also a GoFundMe account so that the costs are covered.

Escueta told CNN, "Our goal is for the kids to boost their confidence in front of others without fear of being judged." Although he started this initiative last year, the movement took shape only after he uploaded a video on his Facebook.
Moreover, kids are even receiving a reward for reading in the barbershop.

Taking inspiration from the video, now almost 10 other shops in the area have adopted his idea. The parents don't mind going an extra mile to get their kids' haircut from City Cuts and several of them have observed a change in their children as well. One of the parents also mentioned that children are also learning to save money given by the barber.

By Sowmya Sangam