Jack Ma, Co-Founder of Alibaba Endorses 12-Hour, 6 Days Working Policy, Netizens Slam Him for Slave Culture
April 17, 2019 14:42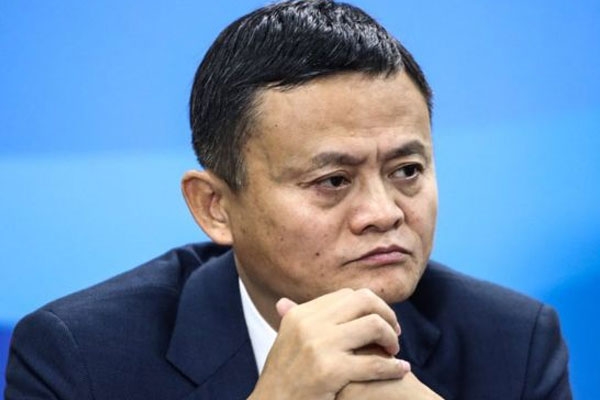 (Image source from: BBC.com)
Jack Ma, the billionaire co-founder of shopping giant Alibaba and the Chinese politician has defended the "996 system" which means working from 9 a.m. to 9 p.m. for six days a week.
He said that without this way of working, the economy would be affected. He preached that the 996 system is indeed a blessing.
However, his statement didn't go well with people and they called him promoting a slave culture.
Ma has been passing on this work style from his earlier days from the 90s. He always wished to emulate the "hard-working spirit of Silicon Valley" to compete against them.
In a speech to his employees recently he said, "I personally think that 996 is a huge blessing. How do you achieve the success you want without paying extra effort and time?" He mentioned that 996 is not an overtime policy. He said those who don't conform by 996 won't get the taste and reward of hard work. He even said that if his employees are not ready to work for 12 hours then they should not even come to Alibaba. "We don't need those who comfortably work eight hours," he said.
People on the internet were actually not impressed and some called him promoting the slave culture.
This might be good idea but there is no point of working for success that doesnt allow you to have time for your own family or any other social aspect.

Corporations need to exist to serve social needs and not taking it away.

Life is much beyond work.

Jack ma - speak of life

— Shrikanth, M (@shrikanthmsk) April 17, 2019
Jack ma promote soft slavery putting people away from personal life and family!

— JamalNLN (@JamalNln) April 17, 2019
I have been a big fan of Jack Ma. But it ends today. This is absolutely absurd. Sure. If I was a co-founder and held a significant share of the company, working 12 hour days is worth it. But when you're an employee on a fixed salary, that's a complete different can of worms.

— Oscar Cao (@oscarc168) April 14, 2019
I don't want to order anything from Alibaba. Ever.

— Meℓiѕ (@MelikaNoKaOi) April 16, 2019
More and more people have criticized the policy and have asked others to put a ban on Alibaba altogether. Ma co-founded Alibaba in the year 1999. Currently, it is one of the world's biggest internet companies with a market value of approximately $490 billion (£374 billion).
By Sowmya Sangam