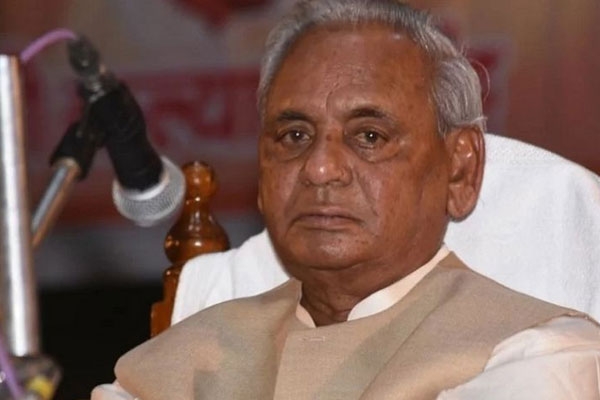 (Image source from: indiatvnews.com)
Rajasthan Governor and Former Uttar Pradesh Chief Minister Kalyan landed in a controversy by saying BJP should once again come to power by wining the upcoming general election. He also added that it is important for the country that Narendra Modi is re-elected as Prime Minister.

Governor Kalyan Singh said, "We all are BJP workers and we want the BJP to emerge victorious. We want that once again Modi ji should become the PM. It is important for the country," ANI reported.

He made these comments in his hometown Aligarh in Uttar Pradesh.
Rajasthan Governor Kalyan Singh in Aligarh, UP on 23rd March: We all are BJP workers and we want the BJP to emerge victorious. We want that once again Modi ji should become the PM. It is important for the country. pic.twitter.com/sJEzLqGIO2

— ANI (@ANI) March 25, 2019

As per the constitution, Governor is a neutral post and person in office is not expected to have any political affiliations.

Kalyan Singh was the chief Minister of Uttar Pradesh. After Bharatiya Janata Party's thumping victory in 2014 Lok Sabha elections, Singh was appointed as Governor of Rajasthan.

By Sai Kumar