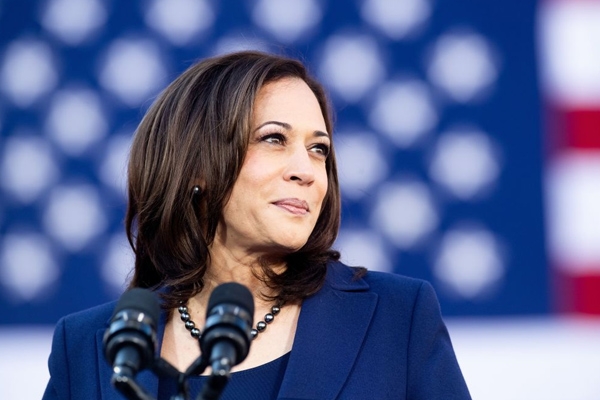 (Image source from: timedotcom)
Kamala Harris formally launched her 2020 Presidential Campaign bid in her hometown Oakland in presence of large crowds.
Indian-origin senator slammed President Trump and his policies.
"I'm running to fight for an America where the economy works for working people," Harris told crowd outside City Hall in her hometown of Oakland. "
"I am running to declare, once and for all, that health care is a fundamental right, and to deliver that right with 'Medicare for All."
"To declare education is a fundamental right, and we will guarantee that right."
"We are here because the American dream and our American democracy are under attack and on the line like never before," she said.
"We are here at this moment in time because we must answer a fundamental question," Harris said. "Who are we? Who are we as Americans? So, let's answer that question to the world and each other, right here and right now.
"America, we are better than this."
"People in power are trying to convince us that the villain in our American story is each other," she added. "But that is not our story. That is not who we are. That's not our America. You see, our United States of America is not about us versus them. It's about We The People."
"My whole life, I've only had one client: the people," Harris said
Kamla Harris officially announced her bid for the US presidential election in 2020 to take on President Donald Trump on Monday.
She mentioned that she was honored to announce her bid on a day when Americans celebrated Martin Luther King Jr who sought inspiration from Mahatma Gandhi.
-Sai Kumar