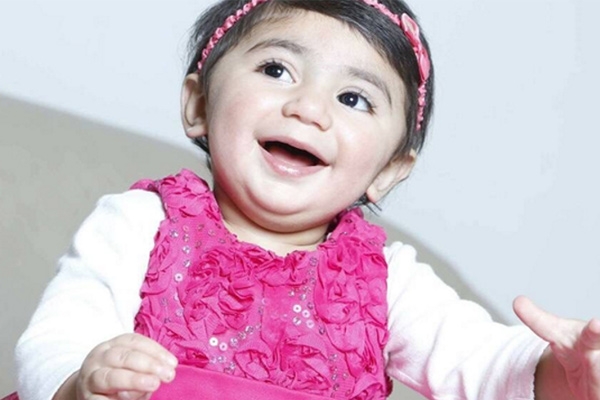 (Image source from: WSVN-TV)
A 2-year-old Pakistani origin girl in Florida is battling with cancer and is in need of the blood of a type that is extremely rare, which only 4 percent of people in the world have this blood type and they are all of the entirely Indian, Pakistani or Iranian descent.
This girl needs your help.
The appeal has been raised by an organization called OneBlood that is in the midst of a worldwide hunt to find a match.
The donors will have to have type O or A blood with one exception. Human blood is determined by antigens, and Zainab is missing an antigen called Indian B. So the donor's blood should also be missing the same antigen, reports CNN.
Up to now, the organization has managed to track down two donors, one in the United States and one in the United Kingdom. Zainab has been receiving blood from these donors but she will need more to survive. The girl is suffering form neuroblastoma that developed in her nerve cells, for which is is presently undergoing chemotherapy. The blood will be required to support her treatment.
There are about 200 rare blood groups across the world. A blood group is considered rare if one in a 1,000 has a certain antigen, or lacks a certain antigen. A group is deemed very rare if one person in 10,000 has an antigen or lacks a certain antigen.
By Sowmya Sangam