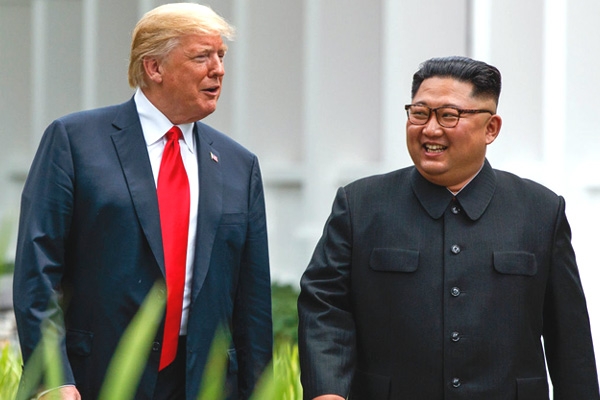 (Image source from: Defenceaviationpost.com)
The United States Vice President Mike Pence on Thursday made it official that the second summit between North Korean leader Kim Jong-un and President Donald Trump would happen next year.
The first summit between Trump and Kim was held on June 12 in Singapore, in which the North Korean leader had agreed to work in the direction of denuclearizing the country and the U.S. President had assured security for the regime, according to Efe news.
"We believe that the summit will likely occur after the first of the year, but the when and where of that is still being worked out," Pence told the media here after meeting South Korean President Moon Jae-in.
Trump said earlier this week that the meeting with Kim would take place at the beginning of 2019 and added that he was happy with the discussions with Pyongyang, despite late reports that missile bases in North Korea remained progressive.
Pence said that Trump was determined to maintain sanctions and maximum pressure on the North Korean regime to avoid a repetition of past errors, referring to Pyongyang not sticking to committedness once sanctions were lifted.
The U.S. Vice President praised Chinese endeavors on the issue and added that Trump would talk about North Korea with Chinese President Xi Jinping when the two meet in Buenos Aires later this month during the G20 summit.
Pence stressed the demand to hold back close collaboration between Washington and Seoul after his meeting with Moon in which the two leaders officially approved the objective of achieving an out-and-out and verifiable denuclearization of North Korea.
By Sowmya