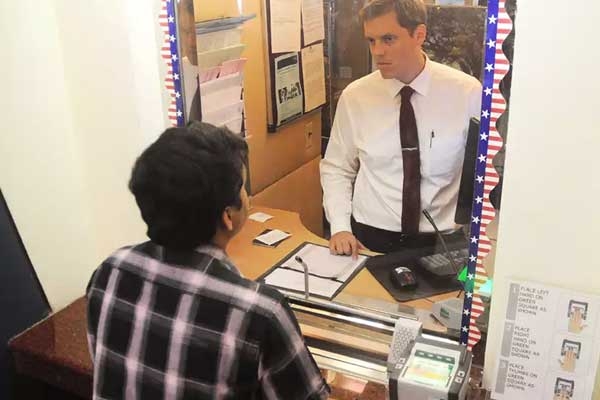 (Image source from: Times of India)
Foreign nationals applying for visa to travel to India will now have to fill in a form declaring if they have any criminal record and if they have been denied a visa in the past because of a pending case, as part of a measure taken to check entry of persons who may have been involved in child sexual abuse cases,

According to officials at the ministry of women and child development, the execution started about a month back through the Bureau of Immigration that comes under the view of the ministry of home affairs.

The WCD ministry which had sought the questionnaire has now been officially informed by MHA regarding the alterations made in the visa application procedure to seek

particular details of a criminal record if any.

WCD minister Maneka Gandhi took to Twitter on Monday to say, "I am very pleased to inform you that our request to revise the visa application process for foreign nationals traveling to India to declare any criminal record, in view of prevention of sexual abuse of children, has been accepted."
I am very pleased to inform you that our request to revise the Visa Application process for foreign nationals travelling to India to declare any criminal record, in view of prevention of sexual abuse of children, has been accepted.

— Maneka Gandhi (@Manekagandhibjp) October 22, 2018
It has now been decided that an appropriate questionnaire & a declaration will be incorporated in the visa application form which will have to be filled up by visa applicants/ foreign nationals.

— Maneka Gandhi (@Manekagandhibjp) October 22, 2018
I am thankful to Hon'ble HM Shri @rajnathsingh ji for considering my request, which was based on complaints of serial child sexual abuse offenders managing to visit India. This step will certainly be a strong deterrent for perpetrators of such heinous crimes.

— Maneka Gandhi (@Manekagandhibjp) October 22, 2018

She said that her request to MEA and MHA for changes in visa application process was based on complaints of serial child sexual abuse offenders managing to visit India. "This step will certainly be a strong deterrent for perpetrators of such heinous crimes," she added.

Earlier this year in January, Gandhi had written to the ministry of external affairs requesting an amendment in visa format to restrict the entry of foreign nationals convicted of child abuse into India.

"Have requested Smt @SushmaSwaraj ji to revise visa format so foreign nationals with criminal record of child abuse don't enter India," she said in a tweet. She had also written to home minister Rajnath Singh on the matter.

"At present, foreign nationals do not have to declare their record of criminal prosecution for visas to travel to India. Have requested that Indian visa format should include a declaration of criminal record," she said in another tweet last year.

Gandhi has been asserting on rigorous visa entry checks to prevent people who travel from country to country with the only aim of abusing kids from coming to India.  

-Sowmya Sangam