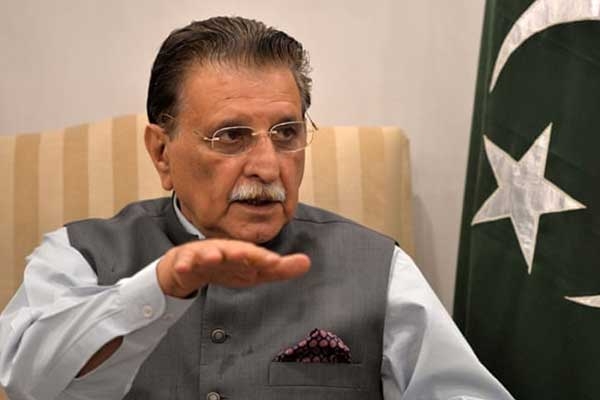 (Image source from: Al Jazeera)
Prime Minister of the Pakistan-administrated Kashmir region Farooq Haider Khan has accused Indian troops of shooting at his helicopter while it was flying close to the extremely militarized Line of Control (LoC), the de facto border dividing the region.

The incident took place in Havaily district in Poonch sector in the India-administered Kashmir when Raja Farooq Haider Khan, was on his way to a nearby village to give condolences to the family of a local politician who had died.

"My helicopter had not even committed any violation and was flying well within our side of the LoC when Indian troops opened fire," Raja Farooq Haider Khan said in a statement from Pakistan's capital Islamabad on Sunday.

"The Indian army fired to show that Pakistan had violated their airspace," Khan's statement said.
#WATCH A Pakistani helicopter violated Indian airspace in Poonch sector of #JammuAndKashmir pic.twitter.com/O4QHxCf7CR

— ANI (@ANI) September 30, 2018

Indian army spokesperson, Lieutenant Colonel Devender Anand, said the helicopter violated Indian airspace along the LoC in Poonch around 12 p.m. local time (06:30 GMT).

"It could likely be a civil chopper and was flying very high. The air sentries at the forward location had engaged it with small arms," said Anand.

Khan said his helicopter was not armed in any way and called for calm heads.

"We do not want any war hysteria in this region," he said.

Relations between India and Pakistan seemed to be thawing in recent months, with hostility and shelling across the Line of Control dialed down by both sides.

The incident is probably to further worsen relations between the two belligerent neighbors, who have fought two of their three wars over Kashmir.

By Sowmya Sangam