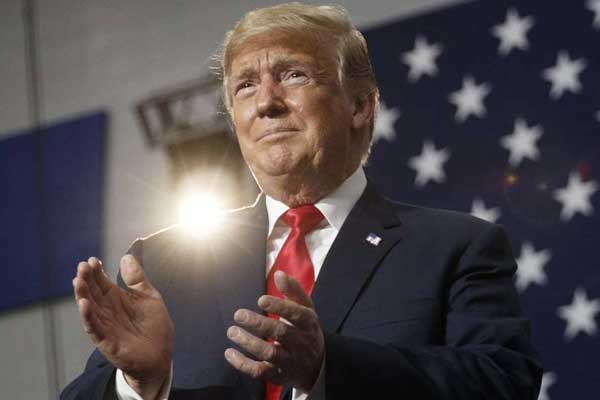 (Image source from: MSN.com)
The United States President Donald Trump on Tuesday commended India at the United Nations General Assembly (UNGA) for successfully lifting millions of citizens out of impoverishment.

Speaking at the 73rd session of UNGA, Trump said, "There is India, a free society (of) over a billion people, successfully lifting countless millions out of poverty and into the middle class."

According to a UN report, India has made tremendous progress in pulling its people out of poverty.
#WATCH: There is India, a free society of over a billion people, lifting people out of poverty into the middle class, says US President Donald Trump at the UN pic.twitter.com/TXFQKqsbNM

— ANI (@ANI) September 25, 2018

Over a 10-year period between 2005-06 and 2015-16, as many as 271 million people were lifted out of poorness, with the country's poverty rate nearly halving falling from 55 percent to 28 percent.

Trump as well praised Saudi Arabia for its "bold new reforms."

"Many countries are pursuing their own unique visions, building their own hopeful futures, and chasing their own wonderful dreams of destiny, of legacy, and of a home. The whole world is richer," Trump said.

By Sowmya Sangam