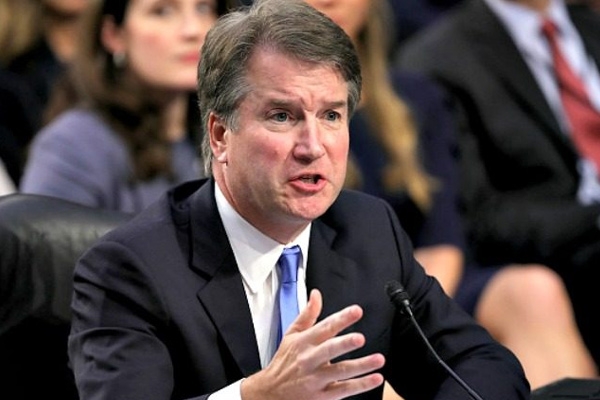 (Image source from: Breitbart)
The United States Supreme Court nominee Brett Kavanaugh on Friday denied an allegation of sexual misconduct dating back to when he was in high school, and a senior Republican senator said there was no cause to delay his confirmation to the court.
In a statement by the White House, Kavanaugh said: "I categorically and unequivocally deny this allegation. I did not do this back in high school or at any time."
Senate Republicans insist Kavanaugh's validation remains on track, but the accusation has inflamed an already intense political clash over President Trump's nominee.
It likewise pushes the #MeToo movement into the court fight, not more than two months before congressional elections that have seen an outpouring of female Democratic candidates.
The New Yorker magazine reported the alleged incident took place at a party when Kavanaugh, now 53, was attending Georgetown Preparatory School.
By Sowmya Sangam