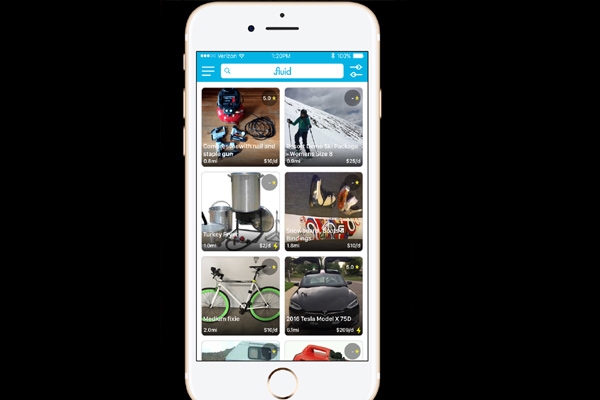 Are there plenty of stuff in your garage that you barely use? Tools, sports equipment etc, etc, etc…, Then you can make some money of those things and help out your neighbors at the same time. A Denver startup will help you to make that connection and save both of your time and money.
Fluid is a "community sharing app," with the mantra "Don't make your neighbors buy the stuff you don't already have."
Tony Hodes, who is a resident in Northwest Denver, has a shed filled with things he never uses.
"It never made sense to me that I would have this item that I only use once a year," Hodes said. "Why not make good use of it?"
That is the exact question the founder of the startup, James Ederhard thought last year, when he bought a $100 tool for a one time project.
"This is a complete waste. There's got to be a better way," Eberhard said. "Within a thousand feet of me, this tool was in two different neighbor's garages."
Fluid allows its users to post photos of items that they want to rent and distribute the rent on hourly, daily or weekly basis. Borrowers can message the lenders. The startup manages the billing and takes a 20% share of the total bill. It is riskier than it looks.
"Everything on the platform is insured, so we've got a million dollar policy and $50,000 replacement coverage," Eberhard said.
The application also has an identity verification system that charges, late fees if item are not returned on time.
Users, Tony Hodes listed his, camping gear, push lawnmower and his bounce house. His neighbor, Cole Jacobs rented Hodes' bounce house for $35 for her son's 2nd birthday party.
"Oh yeah, it saved me a ton of money. It would have been $200, and I didn't have that for a birthday party," Jacobs said.
Now, Jacobs is renting out her Sony camera to make some spending money on the side.
"I have rented it out once, and it made $48," she said. "It was one-twelfth the cost of the camera, so twelve more times and I've paid for the camera."
The app already has nearly 10,000 users in Denver. It also plans to perfect the platform and then expand it to other cities across the United States.
Denver Public Schools respond to the 'Blue Whale' suicide challenge
AMandeep