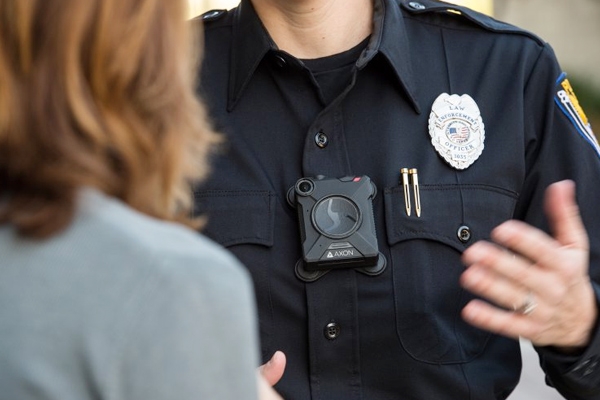 The company best-known for creating the Taser announced a deal on Wednesday that could potentially push the police agencies considering outfitting officers with the body cameras over the edge.
Axon, the company formerly known as the Taser, is offering the body-worn cameras, and also software, to the police departments for free.
"Axon has decided to provide free body cameras to every police officer in the United States for a year," said Josh Hepfer, a creative director at Axon.
Hepfer is among nearly 100 Axon employees who work inside the space-age looking office west of the Seattle's Capitol Hill neighborhood. The group, that focuses exclusively on the body-worn camera program, is a branch of the Arizona-based Axon.
Axon cameras are used by the handful of police departments across the Washington state. Seattle police have tested them out and also have signed a contract to outfit nearly every patrol officer with them.
PM Modi can address Indian community in Israel
But, according to the police union, the body cameras were taken out of use earlier this year and until the department policy is cleared by the federal judge overseeing the SPD reforms. A big question before the judge is that whether officers can watch the video before writing their reports, said the Seattle Police Officers Guild President Kevin Stuckey.
Fe Lopez, the executive director of Seattle's Community Police Commission, said that Seattle has a lot of work before putting cameras on every officer.
The Axon's body-worn cameras, which are about the size of a deck of the cards, attach to officers chests, their eyeglasses or the hip. They are used to record the officers daily interactions with the public, but have the capability to be turned off during the situations departments deem appropriate. At the end of every shift, the data is uploaded to the Evidence.com, the Axon's cloud-based software system. The system partners with the Microsoft, said Hepfer.
Departments who sign up for the Axon's free camera deal will be asked to either start paying for the devices and also the software after the trial period or send the cameras back, said Hepfer. But, he adds that, they are doubtful agencies will do that.
Mrudula Duddempudi.