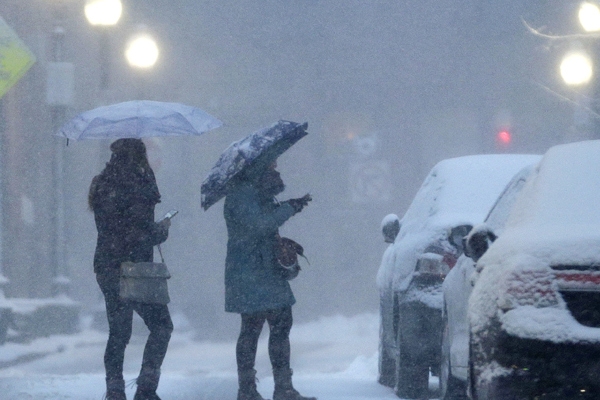 A strong, and quick-hitting storm system will bring plowable snowfall to various parts of the southern New England on Thursday, making it the Impact Weather Day.
A day after the temperatures will top out above 50 degrees around Boston, another shot of cold air will slide into the Northeast as the low pressure will race in from the southwest and intensify south of Long Island.
This will be a widespread 6-12 inches of snow that impacts both the morning and also the evening commutes.
Snow will arrive in the morning commute on Thursday, possibly cover the Cape and Islands, which will quickly change over to heavy snowfall. Once the snowfall starts, the visibility will quickly turn poor and the roads will become snow covered.
DNA Leads To Arrest In Strangling Of Jogger
StormTeam 5 chief meteorologist Harvey Leonard said that, "everyone will be involved in a plowable snow."
Snowfall will continue throughout the evening commute and will taper off by early Thursday night. The winter storm watches were issued for much of the Massachusetts for Thursday. The snowfall amounts will be determined by precise track of the storm. At this point, a "plowable" snow is likely across a good part of the southern New England, including the Boston and Worcester areas, the South Shore, the Cape and also the North Shore. Locally higher amounts of snowfall is possible, but difficult to pinpoint at this time.
Winds will also gust near to 50 mph across much of extreme southeastern Massachusetts. Coastal flooding is not likely to be with this storm because the high tides occur during 9 a.m. and 10 p.m. hours.
The bitter cold temperatures will follow with the storm on Friday and some areas outside the Boston dropping the temperature to near zero.
By Mrudula.