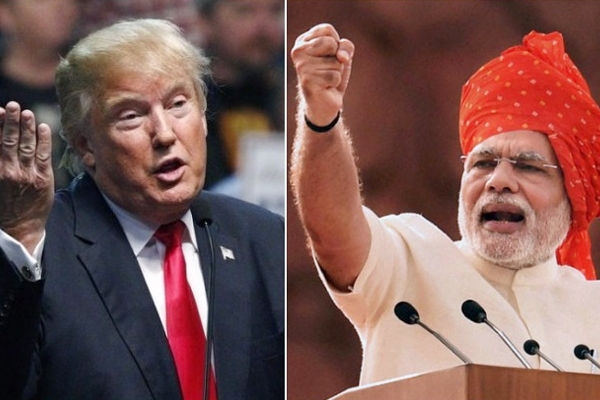 In a telephonic conversation between US President Donald Trump and Prime Minister Narendra Modi, Trump described India as a "true friend" to the US and also invited PM Modi to visit the country later this year.
President Trump spoke to Modi on 24th January (Tuesday) night at 11:30 P.M. IST over the phone and discussed on various issues such as Trade, Defense and Terrorism.
White House said, during the call with PM Modi of India, President Trump emphasized that the United States considers Indian a true friend and partner in addressing the challenges around the globe.
The White House also said that President Trump is looking forward to host PM Modi in the United States later this year.
Both the leaders discussed the opportunity to strengthen partnerships between the two countries in broad areas such as economy and defense.
Besides this, they also discussed security in the region of South and Central Asia. President Trump and Prime Minister Modi resolved that the US and India stand shoulder to shoulder in the global fight against terrorism, the readout said.
Narendra Modi was the first among world leaders to congratulate Donald Trump on his historic victory on November 8th.
During his grueling election campaign, India is among the few countries in addition to Israel with whom Trump spoke of strengthening ties if elected to power.
On January 21, President Donald Trump spoke with Canadian Prime Minister Justin Trudeau and Mexican Premier Pena Nieto.
On 22 January, Donald Trump spoke with Israeli Prime Minister Benjamin Netanyahu and yesterday he had a telephonic conversation with the Egyptian President Abdel Fattah el-Sisi.
AMandeep