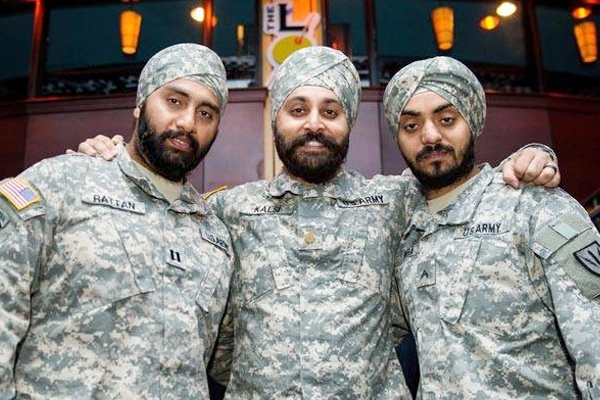 Previously Sikhs had to get permission from the Army Secretary, which was  a cumbersome process prone to delays and not automatically given. But now US Army commanders have been ordered to allow those of the faith to wear turbans, karas and keep their beards which has been considered as a milestone
Army Secretary Eric Fanning has  signed the order that read, "The soldier's brigade-level commander will approve a request for a religious accommodation" by Sikhs.
Now they need to apply only to their brigade-level commanders, who will give them permission except in certain cases involving their safety like exposure to poison gases.
Once it has been granted they can keep the exemption for most positions in the military.
Sikh Coalition Legal Director Harsimran Kaur has welcomed the new rules. She said, "We are pleased with the progress that the new policy represents for religious tolerance and diversity by our nation's largest employer".
The order also has allowed Muslims to wear hijabs. Muslim men are also allowed to keep beards. New York Police Department, the biggest in the US, has changed its rules last month to allow Sikhs to wear turbans and keep their beards.
Captain Simratpal Singh, an Afghan war veteran who had been awarded a Bronze Star, and two others had filed a case against the army saying the ban on beards and turbans curbs their religious freedom last year.
The Army Secretary had given the three of them permission to wear turbans. According to the civil rights organisation, Sikh Coalition members of the faith had been serving in the US military from at least World War I. But, the army changed the rules to ban beards and turbans in 1981.
Major Kamaljeet Singh Kalsi, army doctor who served in Afghanistan and won a Bronze Star said, "My turban and beard represent my commitment to pluralism and equality".
By Prakriti Neogi