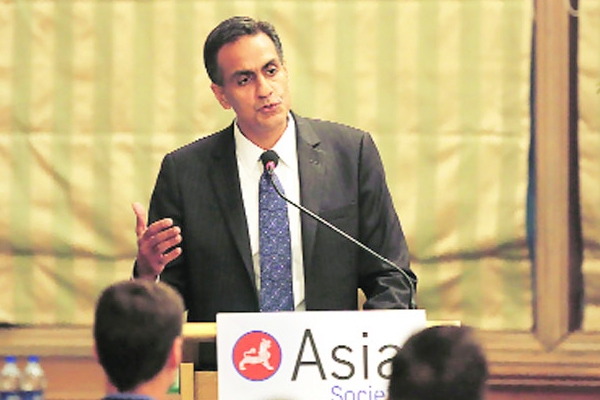 US Ambassador Richard Verma has lamented that the South Asia is one of the least economically integrated areas in the world. "Intra-regional trade as a percentage of total trade in the region has languished between four and five per cent compared to ASEAN where it stands at 25 per cent," he said at a seminar on Indo-Asia Connectivity for Shared Prosperity.
Hindi to be official language at UN
"The first is virtual connectivity, by which I mean enhancing digital connections across the region. And second is strengthening the connectivity of shared values and ideas – can you have real connectivity without a common view of what is urgent, important or even objectionable?" he said.
"What is required for it to take root once again is a common vision that takes into confidence the region's stakeholders," Verma said adding the Grand Trunk Road of the 21st century is as much about ideas and shared values as it is of a physical infrastructure. "Whether it's in trade, energy, water, or people-to-people ties, connectivity is critical to South Asia's future development," Verma said.
Demonetization: UK minister praised Modi
He praised Modi government's stress of engaging with the neighbouring countries and said, "The premise behind these efforts is straightforward: the economic benefits of increased connectivity can generate the prosperity and people-to-people linkages necessary for strong partnerships based on shared values. This is an objective the United States strongly supports."
By Premji