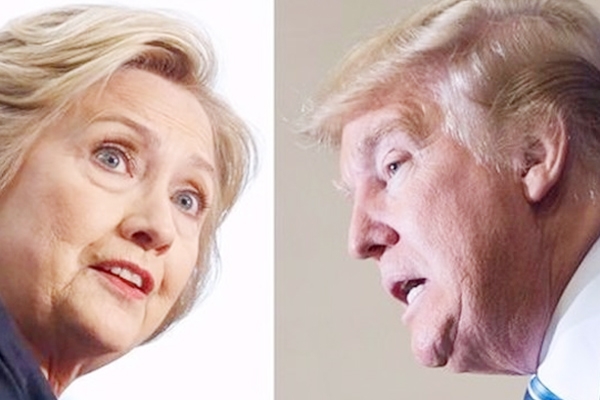 Presidential nominee Republican Donald Trump widened his lead over Democratic nominee Hillary Clinton in Arizona. New poll have been released within two days after the report published that the FBI had been investigating emails which might have links with Clinton.
The survey, issued on Tuesday by Phoenix-based Data Orbital, showed that Trump has been leading Clinton, 45 percent to 41 percent. The difference between the candidates is within the poll's 4.12 percent margin of error.
Survey calls had been made on Saturday and Sunday. Respondents asked whether they were aware of FBI.
New Data Orbital survey found that the majority of respondents had not supported Prop 205, which would have legalized marijuana state wide. Fifty-one percent said that they should vote "no" and 45 percent will vote "yes."
Sen. John McCain led his Democratic opponent, Congresswoman Ann Kirkpatrick, by 50 percent to 40 percent. Arizona polling found the signs of movement in Trump's direction Over the last several days.
A YouGov/CBS survey has been completed before the FBI news last week. Data Orbital pollster George Khalaf, Data Orbital pollster said that the new survey has marked the first time in his half-dozen polls to date that whether candidate had a lead of two points or more.
A former political director for the Arizona Republican Party, Khalaf who is now an independent pollster told,  "I think with the FBI revelations put Trump on a path to victory," said
Arizona has been emerged as an unfriendly battleground state over the last month, with polls representing that the presidential race is for grabs. The nation has voted for the Republican in 15 of the last 16 presidential elections.
Robby Mook, Clinton campaign manager told that the race had been a "dead heat" in Arizona. Along with that he has also rejected the idea of FBI investigation that may affect Clinton's poll numbers.
Also Read: Tim Kaine to hold rally in Spanish in Arizona!
By Prakriti Neogi