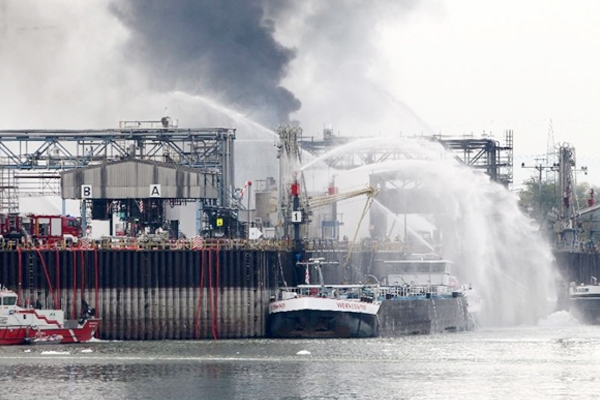 At least two people were killed and six were severely injured in an explosion at a chemical plant at BASF's headquarters in western Germany. The blast left several people missing and injured, the form said, advising local residents to stay indoors.
The Ludwigshafen site's chief, Uwe Liebelt, said in a statement, that, "We deeply regret that employees died and several people were injured. Our sympathy is with the affected people and their families."
The global chemicals giant said in a statement that, the incident took place around 11.30 am (0930 GMT) and triggered a huge fire. The blast occurred during work on a pipeline. "Several people were injured. Some people are missing," BASF said.
"There was an explosion with several people injured for as-yet undetermined reasons at around 11:30 (0930 GMT) at BASF Ludwigshafen," BASF said in a press release and on Twitter.
"We will, of course, make every effort to find out quickly," said BASF plant manager Uwe Liebelt.
A large fire and a huge column of grey smoke could be seen rising from the site, a vast industrial complex with a harbour on the Rhine river.
Ludwigshafen city authorities said in a statement, that, "Emergency services from the whole region are on the scene to prevent the fire spreading to other parts of the plant."
The residents in Ludwigshafen and nearby Mannheim should remain inside and shut doors and windows, company said.
"We are still investigating the precise cause. The relevant authorities have been informed," BASF said.
Also Read: 19 people killed, 50 injured in stampede in Varanasi!
Nandini