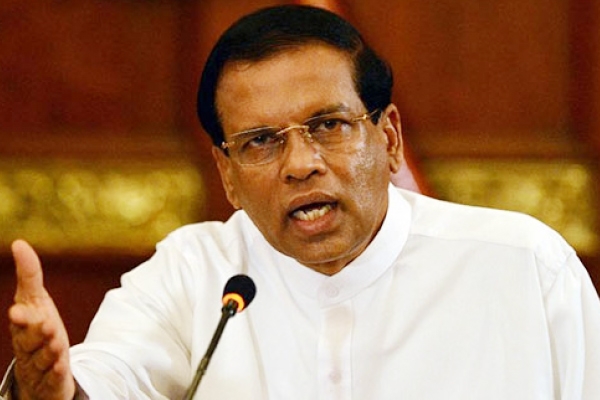 'Siva Senai', an organization to "protect Hindus from threats from other religious groups" in the Sri Lanka has been launched by a group of Hindus in island. The initiative was launched at a ceremony, recently held in Vavuniya, a Tamil-majority town located in Sri Lanka's Northern Province.
The Hindu reported, the organization had no direct links to Shiv Sena, the right-wing political party in Maharashtra, the group's Chief Organizer Maravanpulavu Sachithananthan said. "But we have their support."
The organization was in its formative stages would campaign for an anti-conversion law in Sri Lanka, he said,
Siva Senai was started after consultations with many organizations in India, including the Shiv Sena, RSS, VHP and the Goa-based Hindu Jana Jagruthi Samithi, he added.
"We thought of many names, but considering that most Hindus in Sri Lanka are Saivaites, we thought something with Siva would be appropriate. So we chose Siva Senai," he said.
Accusing the state of supporting "Sinhala-Buddhist colonization", he said "conversion is becoming serious concern for us (Hindus). Observing that the island's Muslims were being funded by countries such as Iran and Iraq and that the Christians received Western missionaries' support, he said. "Hindus alone have no support."
"Organizations such as the RSS, VHP and the BJP are very supportive of this move. I have met the leaders and discussed this in detail," he claimed.
The initiative has caused concern, including within the TNA. Parliamentarian and TNA spokesperson M.A. Sumanthiran said the party opposed "bringing religion into politics or the politicization of religion." "Given the track record of Shiv Sena in India, I don't think it is a good move," he said.
"We do have people working for us in Tamil Nadu, but I am not aware of any party unit functioning in Sri Lanka. No one from there has approached us for any permission."
However, Shiv Sena Rajya Sabha MP Sanjay Raut said: "Members of the Tamil community in Sri Lanka have set up a Shiv Sena unit and would do the party's ideological work with support from Sena's Tamil Nadu unit."
Also Read: Mohan Bhagwat Lauds Army, backs Gau rakshaks
Nandini