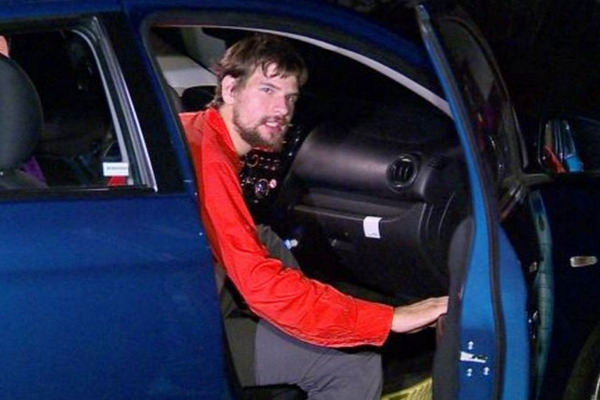 A man who said that he spent a week at sea in a life raft before being rescued spoke to Newscenter 5 about how he was feeling days after being rescued.
Nathan Carman told Newscenter 5, "I would just like to thank the public for their prayers and for their concern for both my mother and for myself. I would like to thank the crew of the ship that rescued me. Both for rescuing me and for treating me very well."
Carman told the Coast Guard that he frantically looked for his mother as their fishing boat sank in the Atlantic Ocean, according to an audio recording released on Tuesday. His mother was not found.
The recording captured a phone call a Coast Guard officer had with the Vermont man after he had been rescued off the coast of Massachusetts on Sunday by a passing freighter.
On the call, Carman, 22 year sold , had been described hearing a "funny noise" in his boat's engine compartment, seeing water pouring in and losing sight of his mother, Linda Carman, of Middletown, Connecticut.
Nathan Carman said that the boat sank so quickly, he didn't have time to radio a mayday call.
Carman said, "I was bringing one of the safety bags forward. The boat just dropped out from under my feet. When I saw the life raft, I did not see my mom. Have you found her?"
After the officer told Carman that they have not found his mother, he described getting to the life raft. He said, "I was whistling and calling and looking around, and I didn't see her," .
Linda Carman, 54 years old, has been presumed dead.
Nathan Carman said that he had a flare gun on his raft and used it to signal the freighter that picked him up.
Nathan Carman told the Coast Guard that his 31foot aluminum fishing boat sank and he spent seven days in a four-person inflatable life raft. Many questions have been remained secret that how the boat sank and what happened to his mother.
Also Read: Rescued Boater Whistled for His Mother!
By Prakriti Neogi