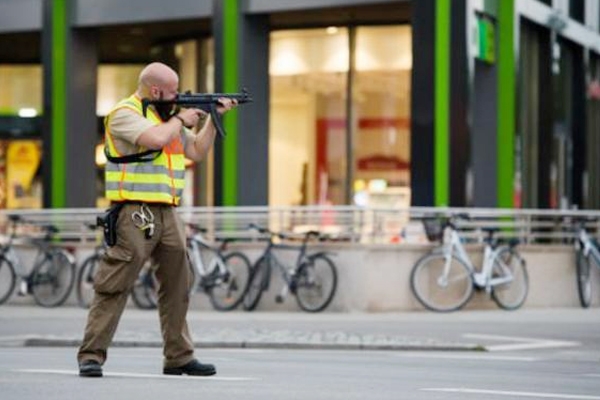 A gunman killed nine people and wounded at least 10, as he opened fire at a busy shopping mall in Munich, Germany. Later, the shooter shot himself dead, German police said.
According to the police, the gunman likely acted alone. "The perpetrator was an 18-year-old German-Iranian from Munich," police chief Hubertus Andrae said.
The attacker had dual citizenship and "no criminal record". "The motive or explanation for this crime is completely unclear," he added.
The body of the suspected attacker was found about 1km (0.6 miles) from the shopping mall and the police were using a robot to check it for explosives.
The attack was happened at the Olympia center in the north-western Moosach district and the public transport shut for several hours after brutal attack.
The Munich attach is the third attack on civilians in Europe in barely a week. Police launched a massive operation to track down what had initially been thought to be up to three assailants.
The BBC News reported, Local resident Dominic Faust described how people entered the mall screaming.
"Those people told us that there was a shooting outside and so the security closed the door of this mall and asked everybody to go upstairs to the fifth floor," he said.
A man working at a petrol station in Munich said that, "We see just ambulances and firemen and police but all this area is evacuated, all the streets.
"Now (there) are no cars just on the streets. All of the streets are blocked. The people are scared. Everybody is running around."
The Hindu reported, German Chancellor Angela Merkel was being regularly briefed on the attack, said her chief of staff, Peter Altmaier.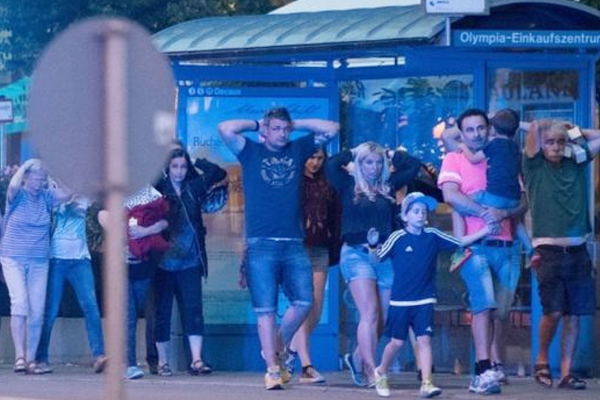 "All that we know and can say right now is that it was a cruel and inhumane attack," he said. "We can't rule out that there are terrorist links. We can't confirm them, but we are investigating along those lines too."
"You can only have absolute security in an absolute surveillance state, and nobody wants that, it would be the opposite of our free western European way of life," he said. "But, and this became clear again today, we can't talk down this danger. It's a danger that many countries are exposed, especially in the west, and that's why it's important to give our security agencies the instruments they need."
Also Read: Attack in Nice: Truck hits on Bastille Day, 80 killed
Nandini