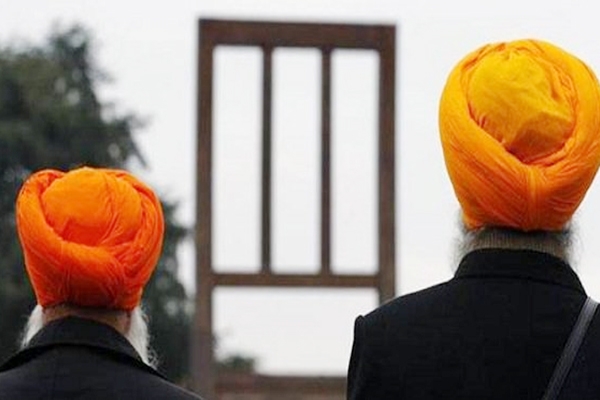 (Image source from: SC says)
The Supreme Court has wondered about the possibility of courts to restrict people from cracking jokes or circulating sardar jokes online, at the same time reassured that the Sikh community are the "pride of the nation".
According to a Bench led by Chief Justice of India T.S. Thakur, Sikhs were not less than others, pointing prominent Sikh personalities in the fields of literature, governance and even judiciary.
Chief Justice Thakur said, "We don't want you to be shown as you are in less intellect than others ... but tell us what can be done within the judicial dimension ... some of your community people like Khushwant Singh has even written books on jokes,"
"You have given the country prime ministers like Manmohan Singh and presidents like Gyani Zail Singh. The next Chief Justice of India [Justice J.S. Khehar who is CJI-in-line as per seniority norm] is also a member of the community," the Chief Justice said.
Earlier petitions were filed by advocate Harvinder Chowdhury and the Delhi Sikh Gurdwara Parbhandak Committee seeking directions to stop these jokes. They said that sardar jokes hurt the dignity of the Sikh community. They also suggested the court to frame guidelines besides ordering sensitization programs.
The CJI wondered aloud saying that,"But even if we pass orders against the circulation of such jokes, can it be enforced? Can you stop your own colleagues from cracking jokes on you?"
-Sumana