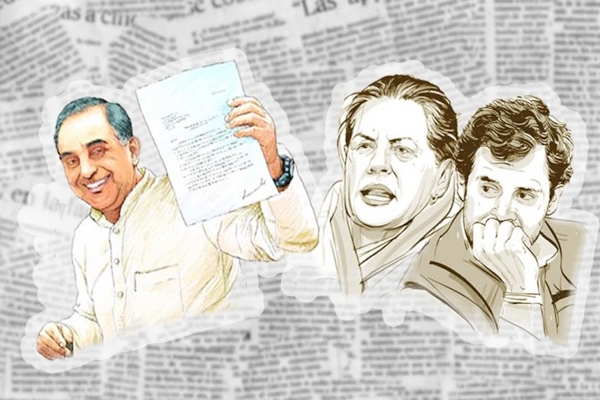 (Image source from: Big blow to Sonia and Rahul Gandhi)
The Supreme Court on today has ordered Congress President Sonia Gandhi and Vice-President Rahul Gandhi to face the trial proceedings in the National Herald case. While refusing to interfere with the trial, the bench led by Justice J S Khehar said that there is no justification in interfering with the Delhi High Court's order that had asked five Congress leaders, including Sonia and Rahul, to face trial over charges of cheating and criminal breach of trust.
"Let there be a fair trial in the case. We expunged the remarks made by HC and trial court proceeds in the case without getting influenced by HC observations," the bench said.
The bench exempted them from personally appearing in the hearing scheduled for February 20 in a Patiala House court.
"These are prominent persons Mr. Swamy, They will not run away. If they go to court, there will be chaos. What is the difference now? Either we will grant them exemption or the magistrate will do so on their application," Justice Khehar said.
"It is a chaos they create. I go to court alone and I don't carry people with me to court," Dr. Swamy said. "Mr. Swamy is so powerful that he can go alone and still create chaos," Kapil Sibal, who is appearing for the Gandhis and others, pitched in.
Mr. Sibal argued that the essential ingredient in the offenses of cheating and criminal breach of trust - two allegations foisted against the accused in the case - is that only the aggrieved person has the locus to file a complaint in court. "Here Swamy has not been allegedly deceived. There is not a whisper of a complaint from the millions of Congressmen about their leaders," A.M. Singhvi, who is appearing for the Gandhis and others, argued. "I cannot be set to trial without even a statement from a victim," Mr. Sibal said.
"We will not like to say anything. Our limited call is to look into what the Delhi HC judge has said. Now, the judge had said something. We are not happy with what the judge said. There may be a trial and the remarks of the judge has now prejudiced the trial," Justice Khehar said.
By Premji